The British Motor Museum and Collections Centre is open
every day throughout August.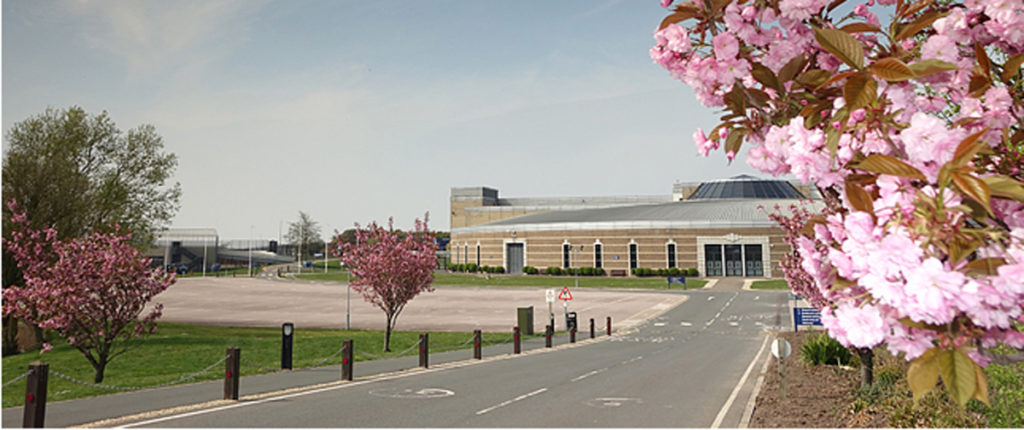 The Museum is open every day throughout August.
Here's what you need to know:
– We are limiting visitor numbers for your safety, so tickets must be booked in advance

– Gift Aid Annual Pass holders will still need to book a ticket, but will not be charged
– For full details of the measures we have put in place for your safety, please see below
Our Customer Commitment
The British Motor Museum is committed to providing a safe place to visit. We are adopting new approaches in order to adhere to government guidelines so, whilst we may look a little bit different, we are excited to be able to welcome you back to the Museum.
All visitors must wear a face covering when inside the Museum and Collections Centre (from Saturday 8 August)
For your safety we have:
Provided hand sanitiser stations on arrival and around the Museum
Limited visitor numbers to keep you safe
Displayed signage at all entrances advising of measures in place to keep our visitors, volunteers and staff safe
Installed safety screens and contactless payments at all pay points
Implemented social distancing measures such as 'one-way' systems and floor markers for your protection
Adapted or suspended certain activities to keep every experience safe
Restricted the numbers allowed in public toilets at any one time, to assist with social distancing
Introduced enhanced cleaning regimes throughout the building
Provided training for staff on the new procedures we have put in place to keep everyone safe
Adapted our catering to provide the same quality of food with increased safety and minimal contact
Ensured we are fully compliant with Government "Staying COVID-19 Secure in 2020" guidance
In return we ask you to:
Stay at home if you, or anyone you have been in contact with, have experienced symptoms of coronavirus in the last 14 days
To support the NHS Test and Trace programme we need to collect your name (or the lead person in your groups name) and a contact telephone number, at the time of booking
Maintain a social distance by staying the recommended distance apart from anyone outside your household
Use the hand sanitising stations provided to protect yourself and others
Catch any coughs and sneezes and dispose of tissues in the bins provided
Please adhere to the queue lines and floor markings, keep to the routes signed and follow any additional instructions provided on signage
Be responsible for and supervise any children in your group at all times and ensure they follow social distancing guidelines
Please pay attention to instructions provided by our staff. We may put temporary measures in place to safeguard you
---
What to expect from your visit
Tickets to the Museum will be limited each day to help keep all visitors and staff safe
All visitors will be required to purchase tickets online
All visitors will need to choose a timed arrival slot of 10 am, 11 am or 12 pm.  Once you are in the Museum, you can stay as long as you like during opening hours
Gift Aid Annual Pass holders must also book a ticket with a timed arrival slot.  These tickets will be free of charge but you must bring your Annual Pass with you on the day
We have amended our refund policy to provide flexibility for visitors who are unable to visit on the day booked due to coronavirus symptoms or the requirement to self-isolate
We have automatically extended all existing Gift Aid Annual Passes by 4 months from their expiry date. This does not apply to Annual Passes starting from 4 July 2020
To meet current government guidelines, a max. of 6 tickets can be booked per order
We cannot welcome groups at this time
Arrival
There is plenty of parking so please park considerately
We have introduced timed arrival slots so please keep to these as it will reduce queuing times at the entrance
Information will be displayed at all entrances advising of measures in place to keep our visitors safe
Hand sanitiser stations provided on arrival and around the Museum for your use
Wheelchairs are still available and will be sanitised after each use
Social Distancing Measures
Contactless payment systems in place and safety screens provided at all pay points
There will be floor markers throughout the building to help us all adhere to social distancing
British Motor Museum staff are encouraged to remind all visitors and colleagues to socially distance
Where appropriate designated flows will be in place for visitors to navigate their way around the Museum safely
Hygiene and Cleaning Regimes
Hand sanitiser stations provided on arrival and around the Museum for your use
Cleaning regimes increased with regular sanitisation of high contact areas including interactives and public toilets
Safety screens in place in areas where high contact with others remain unavoidable such as reception and pay points
Where possible doors will be held open to limit touch points
Public Toilets
Our public toilets will be open with increased cleaning regimes in place
They have been fitted with a traffic light electronic count system to assist with social distancing
Hand sanitising stations are available at the entrance to all toilets
Around the Museum
We have adapted or suspended certain activities and created defined routes in some areas
We are unable to offer tours at present due to social distancing but there will be staff on hand to answer any questions you may have
There is a designated flow in place around the Collections Centre
Please keep an eye out for the directional signs and follow the instructions provided
The Motoring Cinema is temporarily closed
Families
The push along cars will be sanitised daily and sanitising wipes will be available for visitors if they wish to clean them prior to use
For the moment we have had to suspend some of our children's activities.  These include the sit in cars, dressing up stations and family trails
The play area is currently closed as per government guidelines
Catering
Although our catering offering may be served a little differently for the time being please be rest assured our Chefs are dedicated to still providing you with the same quality food
All catering and food service staff will wear gloves masks and aprons at all times
Tables and chairs will be reduced to allow social distancing to be adhered to
Tables and chairs will be sanitised frequently
Picnic tables are available in the grounds of the Museum
Contactless payment systems in place
Gift Shop
The Gift Shop inside the Museum and its online service will be available again from Saturday 4th July.
First Aid
Please be particularly safety conscious and be aware that it is exceedingly difficult to treat you whilst maintaining social distancing guidelines.  Staff will of course help you wherever possible and will wear the necessary protective equipment for your and their safety
---
Additional information
Events including Shows, Rallies & Workshops
While we're able to open the Museum, we haven't had confirmation on running events as yet.  For the latest updates on each of our upcoming shows, rallies and workshops by event, please click here.
Archive Services
The Reading Room will remain closed to visitors initially as part of a phased re-opening procedure.   Archive staff are working from home with access to emails so will respond to your enquiry in due course.