1911 Daimler TA23 Clovelly Saloon DU 1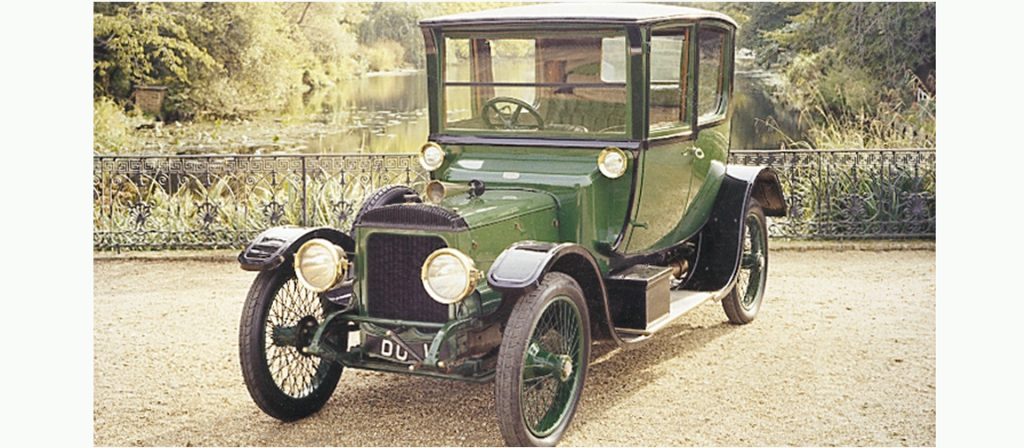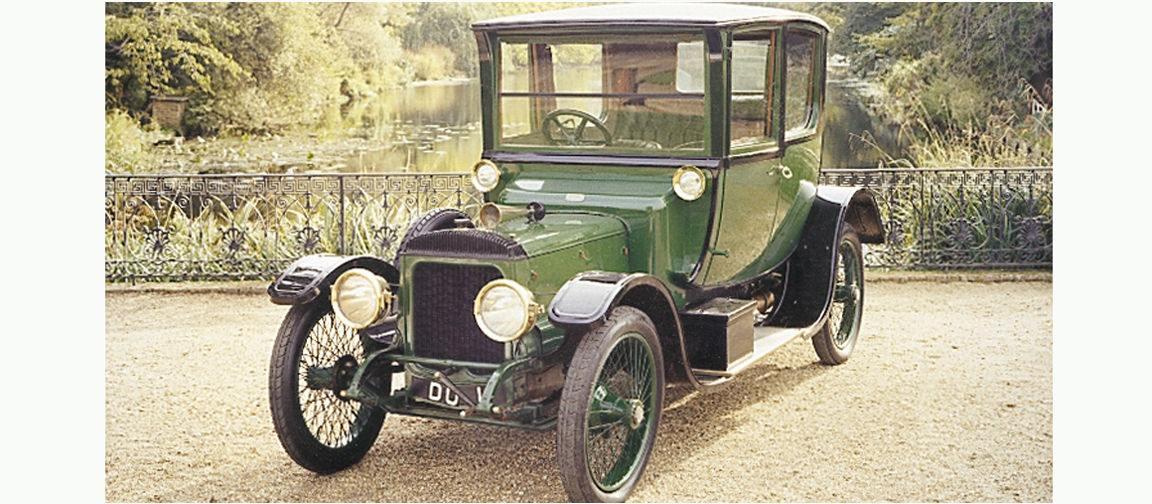 This 1911 Daimler was originally owned by a Mr Welch of the Dunlop company, and in 1946, his widow donated it to the Daimler company, at the time that this company, and the British motor industry, celebrated its Golden Jubilee.  It has been with Daimler – and Jaguar – ever since, and has been on loan to the Museum of British Road Transport in Coventry.  The registration mark DU 1 is of interest.  This is older than the car, as it is the very first mark to have been issued in Coventry under the Motor Car Act of 1903, which decreed that from 1 January 1904, cars must be fitted with number plates.
After careful experiments, in 1908 Daimler introduced the double sleeve valve engine, invented by the American Charles Yale Knight, and therefore usually known as the Knight or 'Silent Knight' engine.  Silent running was indeed an important characteristic of this design, and a main reason why Daimler adopted it.  For more than twenty years, Daimler would use only sleeve valve engines.  In 1910, Daimler merged with the BSA Group.
The Knight-sleeve valve design was soon found on all Daimlers, including the gargantuan 57hp model with a 9.4 litre engine.  An even bigger 80hp Knight engine was fitted in the Daimler Renard Road Train, a French idea that Daimler had taken up and built for exports to the colonies.  This was a tractor unit pulling trailers with driven axles, and could haul up to 20 tons.
For 1911 Daimler introduced two new six-cylinder models.  The larger was a 6.3 litre 38hp car, while the smaller 3.9 litre TA 23 of which this is an example, had engine dimensions of 80 x 130 mm.  The wheelbase of 10 feet 6 inches enabled the fitting of roomy and luxurious coachwork.  At this time, enclosed bodies for the owner driver were still very unusual, and the two- door Clovelly – described as an 'Enclosed Driving Limousine' with four seats was a distinctive design.  At £725, it was the most expensive model in the TA 23 range. A similar Daimler was owned by the Royal Duke of Connaught.
Registration Mark: DU 1
Chassis Number: 8649
Owner: The Jaguar Daimler Heritage Trust
Inventory Number: 9/D.07
Price when new: £725
Price: 534 Weeks Average Wage