1938 SS Jaguar 100 2½ Litre ERB 290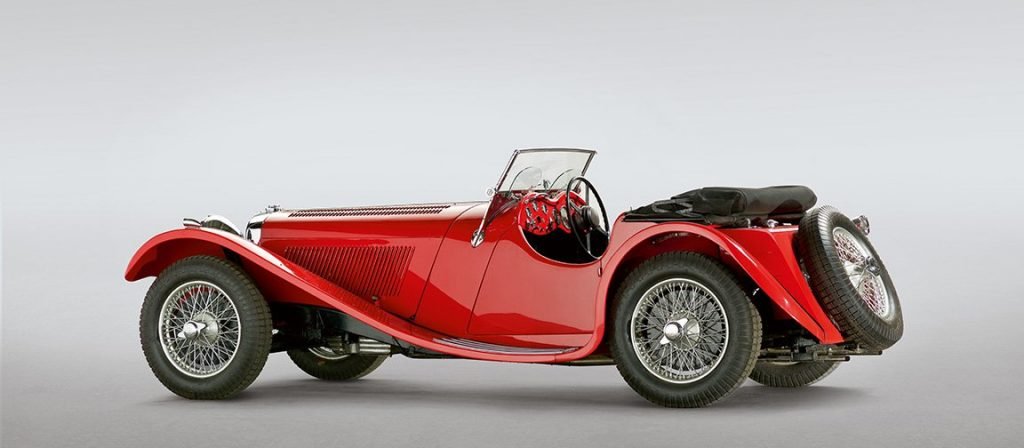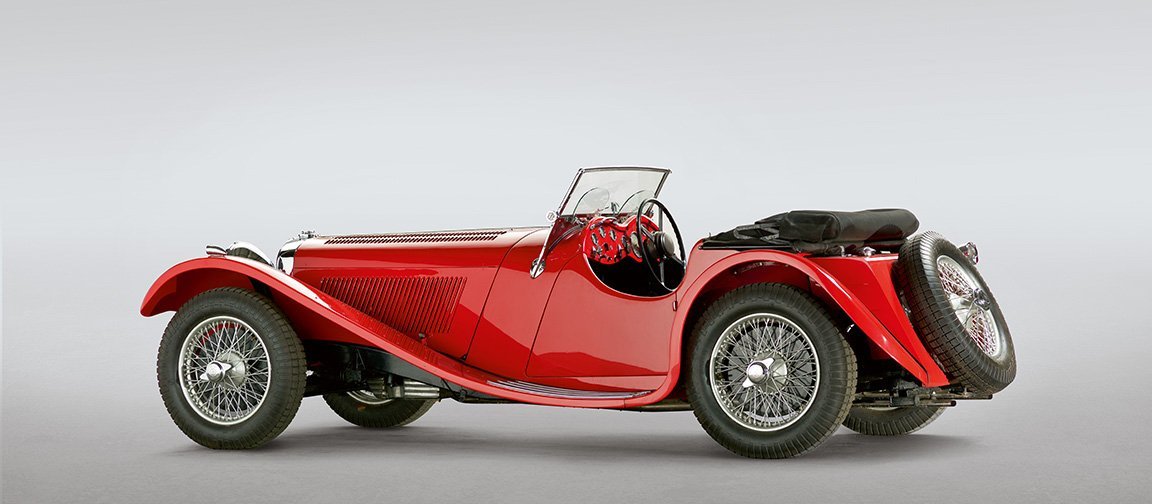 In 1935, SS Cars for the first time produced an open two-seater sports car, the SS90. While this was a remarkably handsome car, it lacked the performance to go with its looks, as it used the side-valve Standard six cylinder engine with 70bhp as found in the SS1. In production only for a few months, a mere 23 examples of the SS90 were delivered.
The introduction in September of 1935 of the first cars to carry the 'Jaguar' model name was a tremendous step forward, as they were powered by a development of the old SS1 engine with an overhead valve cylinder head designed by Harry Weslake, and were fitted with twin S.U carburettors. Apart from the 2½-litre Jaguar saloon and tourer, there was the SS100 sports car. With the new 102bhp engine, and an all up weight of only 23 cwt (1170kg), the SS100 would reach a top speed of 94mph (151 km/h).
Later the SS100 was fitted with a 3½-litre version of the same engine which produced 125bhp. This version had a top speed just over the magical figure suggested by the model number, of 101mph (163 km/h). Acceleration from 0 to 50 mph (80 km/h) was a mere 7.1 seconds, and 60 mph (96 km/h) was reached in less than 9 seconds, outstanding figures for the 1930s. When new the SS100 2½-litre cost £395, and even the 3½-litre cost only £445, making it the cheapest 100mph car in Britain at the time.
In styling terms, the SS100 was similar to its SS90 predecessor, but it featured new headlamps, a revised radiator, a '100' badge on the headlamp crossbar, and the 'SS Jaguar' badge on the radiator. At the rear of the car, the styling changes included a 'Le Mans' type petrol tank, with the spare wheel at an angle. A total of 191 of the 2½-litre cars were built between 1935 and 1939, with additionally 118 of the 3½-litre variant that was built from 1938 onwards, for a total production figure of 309 cars.
(Purchased in 1984 with the aid of a grant from the PRISM fund)
Registration Mark: ERB 290
Chassis Number: 49033
Owner: The Jaguar Daimler Heritage Trust
Inventory Number: 032/J.06