1948 Jaguar Mark IV 3½ Litre Saloon - Arthur Whittaker's Car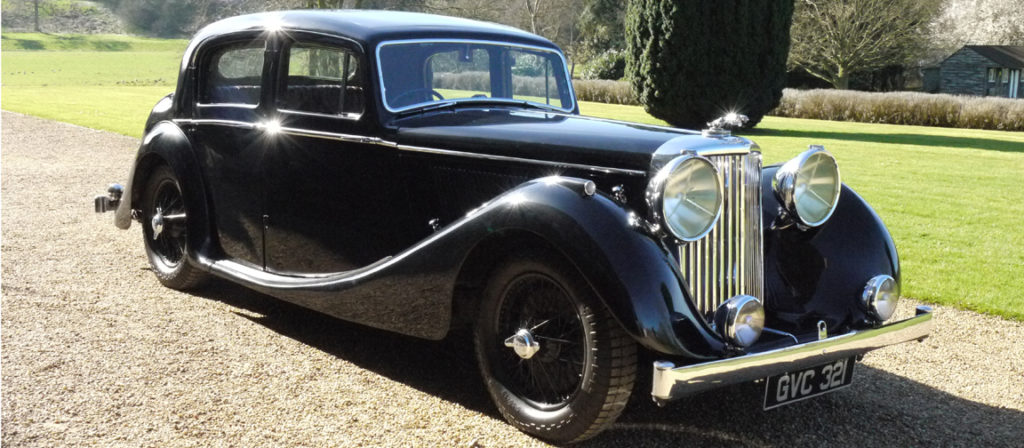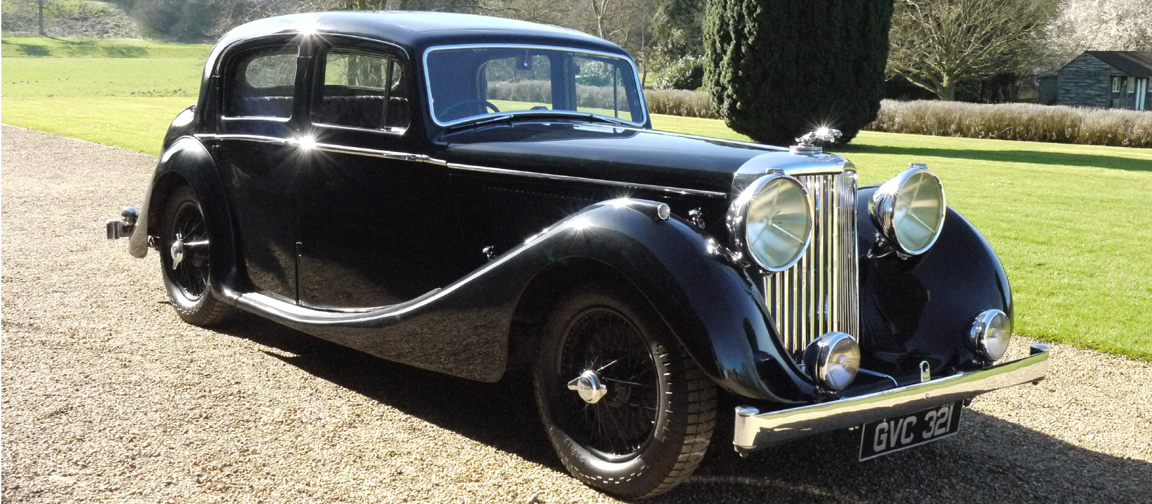 This Jaguar Mark IV was graciously loaned to the Jaguar Daimler Heritage Trust by the family of its first owner, Jaguar Director, Arthur Whittaker, and was on display in the Jaguar Collection at the British Motor Museum at Gaydon from January 2020 to November 2021.  It has now been returned to its owners, and details are listed here as a matter of record only.
Built in late December 1947 and first registered in January 1948, this car was originally owned by Arthur Whittaker who at the time was Jaguar Cars' General Manager.  Finished in black with pigskin interior and burr walnut veneer, the car was a late Christmas present from Arthur to his wife, Mary.  He had started his career as a part time salesman with the Swallow Sidecar Company in Blackpool and rose to be Deputy Chairman before retiring in 1968.
The Jaguar Saloon, retrospectively referred to as the 'Mark IV' after the launch of the Mark V at the Earls Court Motor Show in 1948, was available with a 1.5 litre, 2.5 litre or 3.5 litre engine as a re-badged version of the pre-war SS saloons launched in 1938.  The company produced nearly 3,600 right hand drive versions of the 3.5 litre model between 1946 and 1949, there being just over 200 known survivors by the year 2013.  With its 3.5 litre engine developing 125 bhp it was capable of over 95 miles per hour.  List price for this car in February 1948 was £1,263,
After Arthur's ownership the car was sold to R. J. Peabody of Coventry in December 1949.  Over the next 30 years it went through a number of owners from the Midlands, Oxford, Wiltshire and as far south as the Isle of Wight.  In October 1981 it was bought by David Priest who lived in Watford before subsequently moving to Edinburgh.  David began a restoration of the vehicle which was to be completed by Jaguar specialist David Davenport some 21 years later.  Priest collected the car from Davenport in Bedfordshire and promptly drove it the 350 miles home to Edinburgh.
In November 2004 David Priest sold the car on and it went through a few more owners before turning up at auction in 2017 with just over 65,000 recorded miles an impressive toolkit and well documented history.
Purely by coincidence, Arthur Whittaker's granddaughter, Lucy, spotted the car for sale and brought it back into ownership of the Whittaker family.  The car was 'Highly Commended' in the Jaguar Driver's Club Champion of Champions competition in 2018 and then in 2019 it carried Arthur's great granddaughter Emily to church on her wedding day.
Registration Mark: GVC 321
Chassis Number: 612197
Owner: Lucy Hughes