1950 Lanchester LD10 Barker Bodied Saloon HTR 282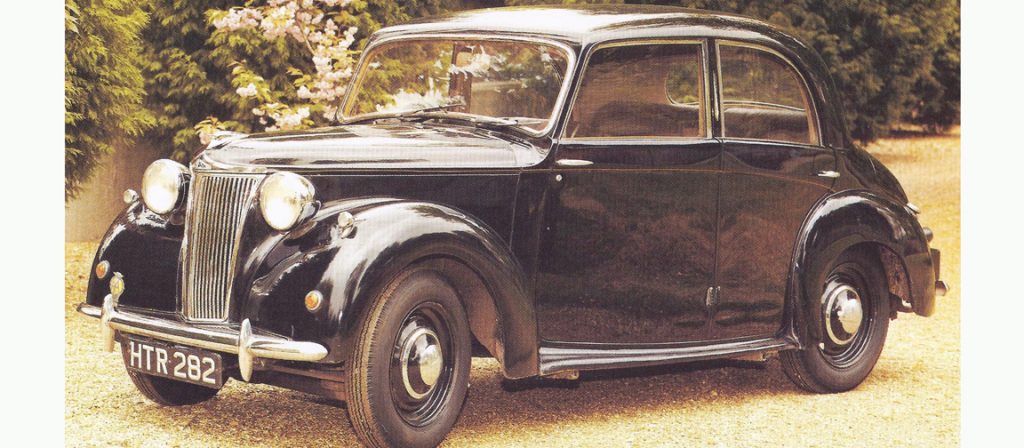 When the Second World War interrupted lives so dramatically, Daimler had been preparing to launch a new Lanchester Ten, having acquired Lanchester in 1931.  This would have been announced for the 1940 season, but did not appear until 1945 for the following season.  The 1946 Lanchester Ten originally had an all-steel body made by the Briggs Company.  In keeping perhaps with the times, this was rather plain and austerely finished, with a painted metal fascia, and the styling has been compared to a London taxicab.  It was a complete contrast to the large, luxurious cars that Lanchester had once manufactured.
They were regarded as small quality cars that were well built and provided an exceptionally smooth ride.  Part of the reason for this was the fluid flywheel which replaced the clutch mechanism and a pre-selector gearbox.
But the problem with the Lanchester Ten was that it was far too expensive for its market.  It was originally introduced at a basic price of £595 but post-war inflation had increased this to £725 by 1947, and when Purchase Tax (introduced originally in 1940) was added, a Lanchester customer had to part with £927.  This was some £200 more than the next-most expensive 10hp cars on the market, and even a 1½ litre Jaguar could be bought for £865!  In consequence, when the original Briggs-bodied model was discontinued at the end of 1949; fewer than 2,500 had been made.
The replacement model introduced in 1950 used the same chassis but had a new four light saloon body built by Barker.  In place of all-steel construction this reverted to the traditional coachbuilding technique, with metal panels fixed to a timber frame.  Many of the body panels were in aluminium to save weight, and the centre pillars were cast in light alloy
The windscreen was now fixed but in most other respects the fittings of the Barker-bodied Ten had been improved.  Both the fascia and the door cappings were now made of polished walnut, and the leather upholstery was attractively pleated rather than plain.
Alas, the price was unchanged at £927, and the market was again unreceptive; a mere 579 Barker-bodied cars were made until production was stopped in June 1951.
Registration Mark: HTR 282
Chassis Number: 63298
Owner: The Jaguar Daimler Heritage Trust
Inventory Number: 40/L.04
Price when new: £927
Price: 159 Weeks Average Wage