1963 Daimler SP252 Prototype (SP250 Mark II)
Chassis 100005 – William Lyons' Designed Variant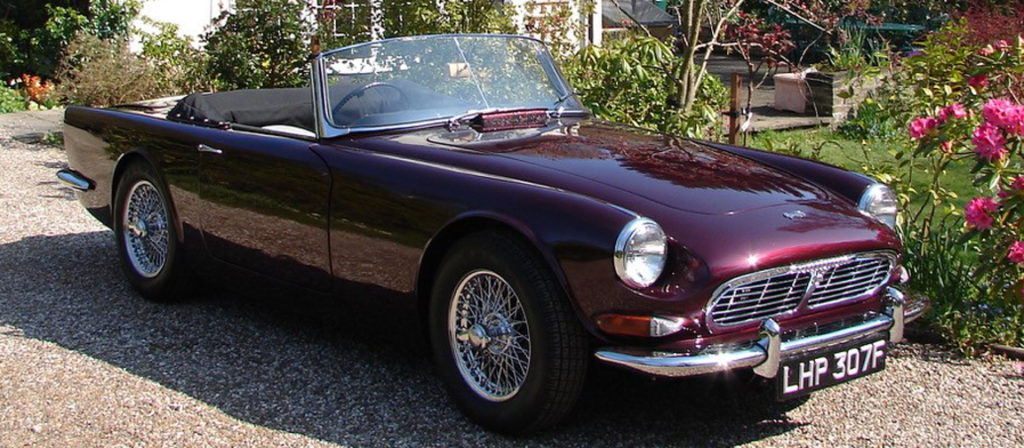 The SP252 was designed and conceived by Sir William Lyons as a replacement for the Daimler SP250 over the period 1961 – 1963.  Daimler had allocated six prototype chassis numbers to the SP250 programme: 100000, 100001 and 100002 were used for the SP250 leaving 100003, 100004 and 100005 unallocated.
Sir William designed this as a replacement (or Mark II) version of the SP250.  Chassis 100003 was fitted with rack and pinion steering and torsion bar suspension (the same as the E-type).  Sir William styled the body and Fred Gardner built a wood and fibreglass mock-up at Browns Lane.  A full fibreglass body was then made and fitted to chassis 100004 based on standard SP250 running gear.  This body was then fitted to chassis 100005 which was a standard 'B' spec chassis and was then designated SP252
The SP250's fibreglass body was labour intensive and took 2½ times as many man-days to build as the Jaguar E-type.  Although the SP252 was generally regarded as an improvement over the SP250 it was decided that it would not be economic to put into production and the project was shelved.
Between 1959 and 1964 only 2,654 SP250s were sold before production ceased.
Compare this to the production rate of the Jaguar E-Type which was announced in March 1961.   From March to the end of December 1961 they had built 2,136 E-Types and between 1961 and 1964 when SP250 production finished they had sold 15,498.
In 1967 a regular Jaguar customer, Peter Ashworth – saw SP252 in storage and managed to convince the then Jaguar MD, Lofty England, to sell him the car and it was registered LHP 307F in September 1967.  The car was sold on again in 1968 with fewer than 700 miles on the odometer and bought by Tom Sweet who kept it until 1994, using it very little and it deteriorated while in storage.
In 1994 Brian Peacock bought it and started a long term restoration, completing repairs to the chassis, the bodywork and overhauling the brakes and suspension.  He had the car re-painted, fitted a new windscreen and re-trimmed the interior and the hood.  When the car left the factory it did not have a proper grille fitted so he had one made as closely as possible to the images of the original.  This did not include the traditional Daimler 'flutes' so he had a section handcrafted to finish off the grille.
The SP252 changed hands a couple more times before coming into the ownership of Matt and Claire Pilkington in early 2020.  They have kindly loaned SP252 to the JDHT from March 2019 to the end of December 2021.
Registration Mark: LHP 307F
Chassis Number: 100005
Owner: Matt and Claire Pilkington