1968 Jaguar XJ6 Series 1 4.2 Litre Sir William Lyons' Car PHP 42G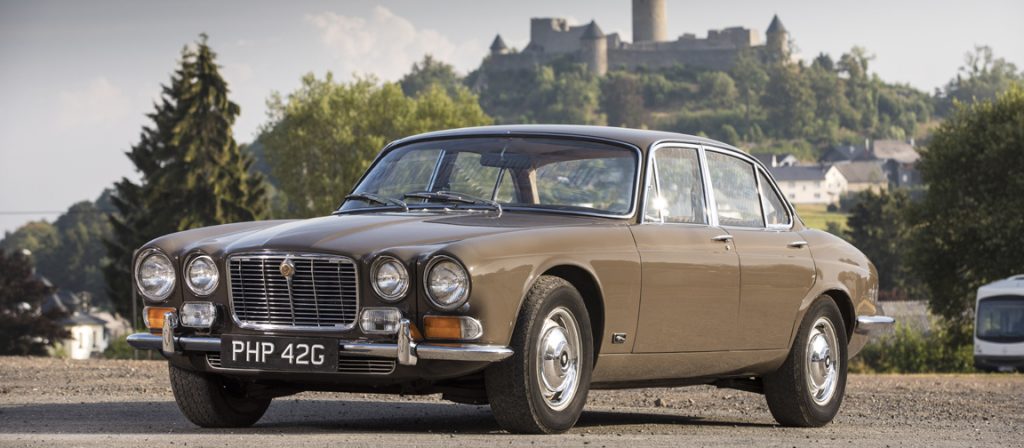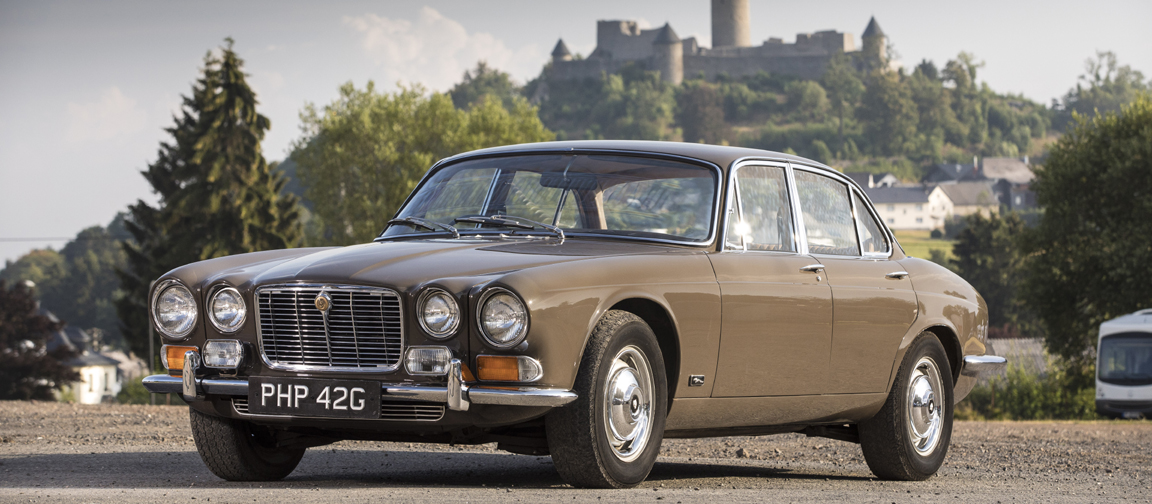 PHP 42G was featured in the Summer 2018 edition of Jaguar World magazine.
This was the 370th XJ6 4.2 litre right-hand drive car.  The colour is Sable, with Cinnamon interior trim. For the first two years of its life, it was the personal transport of Sir William Lyons, the Chairman of Jaguar Cars Limited.  It was kept on the road until 1976 by which time it had done some 60,000 miles. It became part of the Jaguar Daimler Heritage Trust collection and was stored until 1994, when it was finally restored and put back in running order, with sponsorship and assistance from the Jaguar Enthusiasts' Club.
During the 1960s, Jaguar's product policy became a little confusing.  By 1967, there were no less than four basic saloon ranges in production, with a total of nine different models. Behind the scenes, a new policy and a new model were slowly coming to fruition.  Broadly speaking, the existing unwieldy range would be replaced by a single basic design, with a choice of engines, and available in either Jaguar or Daimler form.
The project was code-named XJ4 but the production version, launched in September 1968, became the XJ6, for six cylinders, with a choice of 2.8 litre or 4.2 litre XK engines.  The body was new in every respect, and was the pinnacle of the elegant Jaguar design which Sir William Lyons had refined over so many years.  The new car was notable for its suspension which chief engineer Bob Knight had developed to reach new standards of handling and road holding, coupled with remarkable passenger comfort.
PHP 42G was one of the cars featured in the video montage – Jaguar XJ50 – which Jaguar Cars produced
to celebrate 50 years of the XJ in 2018, showing the evolution of the XJ Saloon.
The XJ6 was a typical Jaguar in offering value for money.  At launch the 4.2 litre car cost only £2,258, and high performance, with a top speed of 124 mph (200 km/h) for the 245bhp 4.2 litre model.  The car was an instant success, and for a few years there were lengthy waiting lists.  In its original Series 1 form, the XJ range was produced until 1973, and total production amounted to 98,527 cars of all models, including the XJ12 twelve cylinder car introduced in 1972, and the Daimler versions.
Registration Mark: PHP 42G
Chassis Number: 1L/1370-BW
Owner: The Jaguar Daimler Heritage Trust
Inventory Number: 065/J.25
Price when new: £2,258
Price: 131 Weeks Average Wage