FOR SALE 1961 Daimler SP250 (Dart) Sports Car 4777 JW - £POA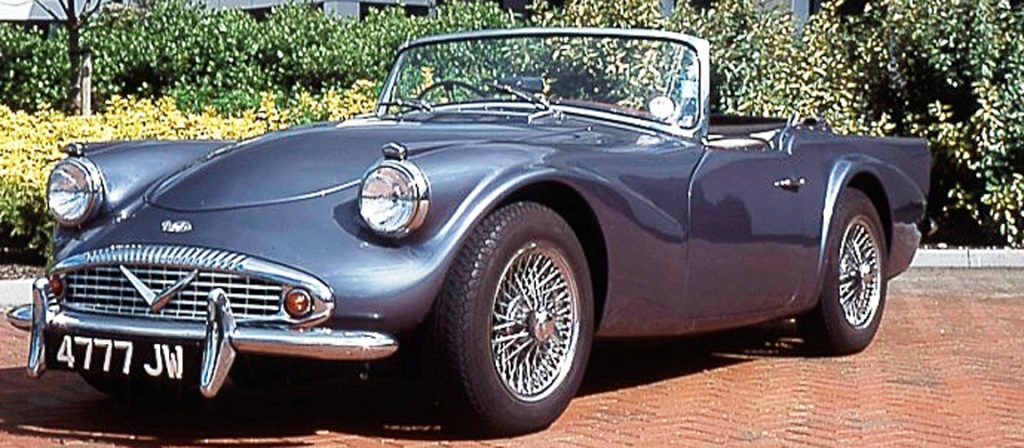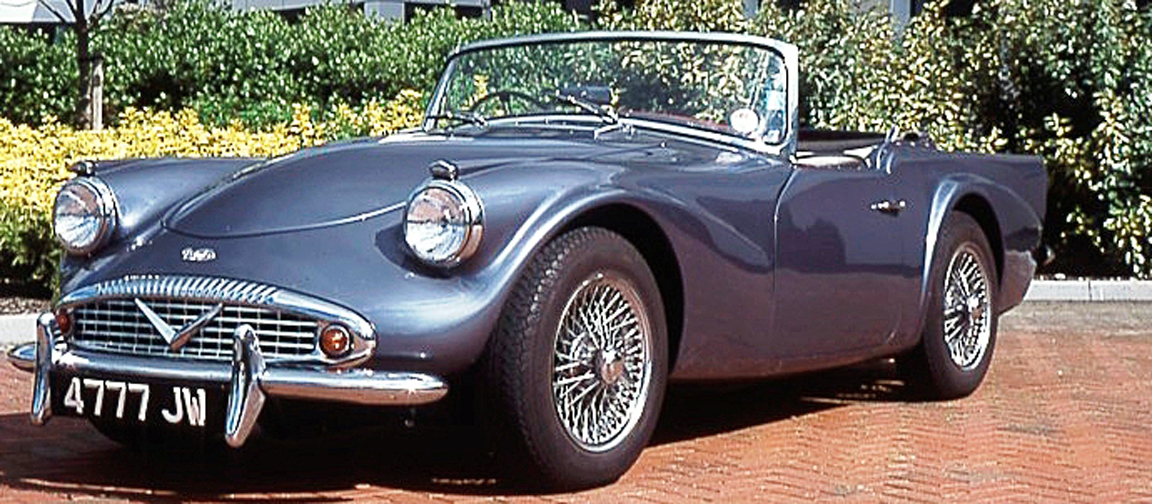 This 1961 SP250 4777 JW is for sale now that the Jaguar Daimler Heritage Trust has acquired the oldest surviving SP250 – Chassis 100002 – registration XHP 438.
4777 JW was featured in the February / March 2020 edition of Classic Jaguar magazine.
4777 JW was displayed on the Daimler and Lanchester Owners Club stand at the Classic Motor Show at the NEC from Friday 8th to Sunday 10th November 2019 – Stand 820 in Hall 2 where it attracted a lot of interest.   Its is now back on display at the Collections Centre at the British Motor Museum at Gaydon.
This car is the later 'B spec' SP250 and dates from April 1961 by which time the Daimler company was owned by Jaguar and problems with chassis and body flex had been resolved.  It was originally sold in Wolverhampton in 1961 and from 1974 to 1989 was owned by the well-known Daimler SP250 specialist David Manners.  In 1989 it was bought by the British Motor Industry Heritage Trust, and transferred to the Jaguar Daimler Heritage Trust in 1991.
It was later refurbished in its original colour of Mountain Blue, although with red trim rather than grey, with the assistance of Jaguar's Special Vehicle Operations Department.
2019, being the 60th anniversary year of the launch of the Daimler SP250, gave the Trust a good excuse to take the car off display in the Collection Centre and use it on the road.  To start with we took it out for a 50 mile road test and made a list of what work needed doing.  We drove it to the SP250 Owners Club dinner at St John's Hotel in Solihull, where it was mentioned by David Manners during his after dinner speech.  The following day we took it to the SP250 60th Anniversary Rally on 15th June at Ragley Hall where it was parked up in one of the blue lines in the 'Diamond' display.
In preparation for all this we put it through the JDHT workshop at Gaydon for a service and the following work was completed:
Full service
Engine tune
Oil and filter change
Replaced fuel filter
Replaced cooling and heater hoses
Replaced dynamo cover
Replaced the clutch master cylinder
Replaced clutch slave cylinder seals
Replaced the front shock absorbers
Replaced front anti-roll bar bushes
Re-conditioned the rear shock absorbers
Replaced rear drop links
Bled the brakes and replaced the brake fluid
Sourced missing boot board
MOT expiry date 26 November 2020
The paintwork and chrome work are all in good condition but there were a few nicks in the hood and a small split that had been repaired some years ago.  We thought these let the car down so we had a new hood and hood bag fitted by Jaguar Land Rover Classic Works – who also fitted a new set of carpets.
The car was displayed at the Classic Motor Show at the NEC from 8th to 10th November and driven there and back from Gaydon.  If you may be interested in purchasing this car then email Tony Merrygold,  Vehicle Collections Manager at the Jaguar Daimler Heritage Trust.  The car can be viewed at Gaydon by prior arrangement and a test drive organised if required.
Price on application.
Registration Mark: 4777 JW
Chassis Number: 102741
Owner: The Jaguar Daimler Heritage Trust
Inventory Number: 058/D.28
Price when new: £1,539 1s 0d
Price: 142 Weeks Average Wage