What's On
Austin 7 Centenary Celebration
Saturday 23rd July to Sunday 24th July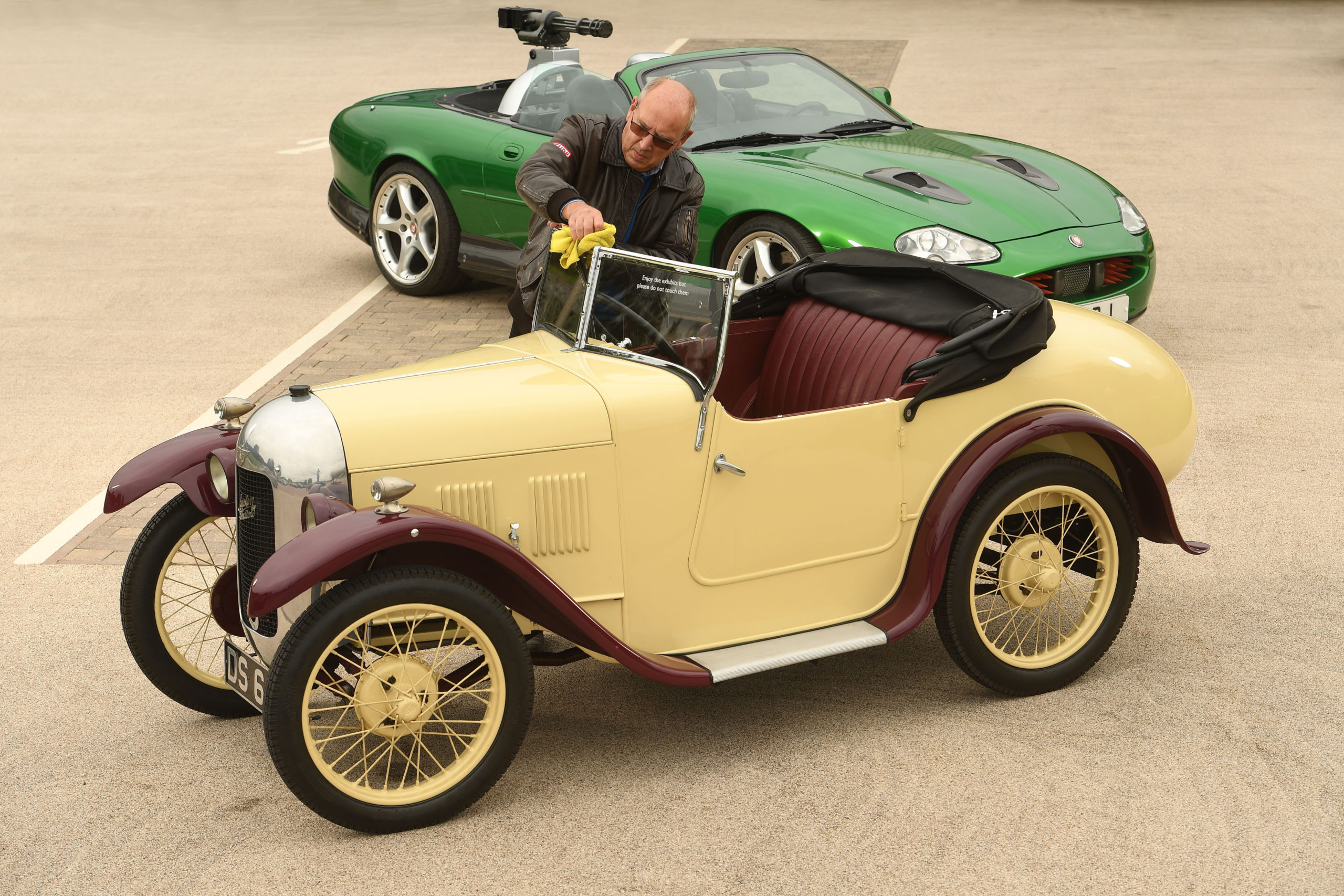 Assuming our Austin 7 Swallow Roadster (Bumble Bee) survives its day at Prescott Hillclimb on Wednesday 20th July we are then taking it to the main Austin Seven Centenary celebrations at the Fire Service College in Moreton-in -Marsh in Gloucestershire.
2022 is the Jaguar Daimler Heritage Trust's Centenary Year – celebrating 100 years since William Lyons and William Walmsley started the Swallow Sidecar Company, which went on to build Swallow bodied cars and then SS Cars, becoming Jaguar Cars in 1945.   We have a number of Swallow bodied Austin Sevens in our Collection and although Swallow didn't start working on Austin Seven chassis until 1927, our own Centenary coincides perfectly with when the Austin Seven was launched so our Bumble Bee will have  a busy 'Double Centenary' year.
The Fire Service College is ideally situated in the Heart of England for the Austin Seven Centenary and only about 23 miles from our home at Gaydon, so we plan to drive our Bumble Bee there and back and not trailer it.  There is high quality on-site accommodation, first-class catering, entertainment, and leisure facilities, and extensive grounds with areas that will be set aside for camping, caravans, motorhomes and car trailers.
A full programme of activities and entertainments, runs, and displays – for the enjoyment of all generations – will be on offer, making the Centenary celebration an ideal holiday destination for Austin Seven owners and their families. Our car is guaranteed to be in good company for the whole of the weekend.