What's On
E-Type 60th Anniversary Tour to Geneva -April 2021
Friday 23rd April to Thursday 29th April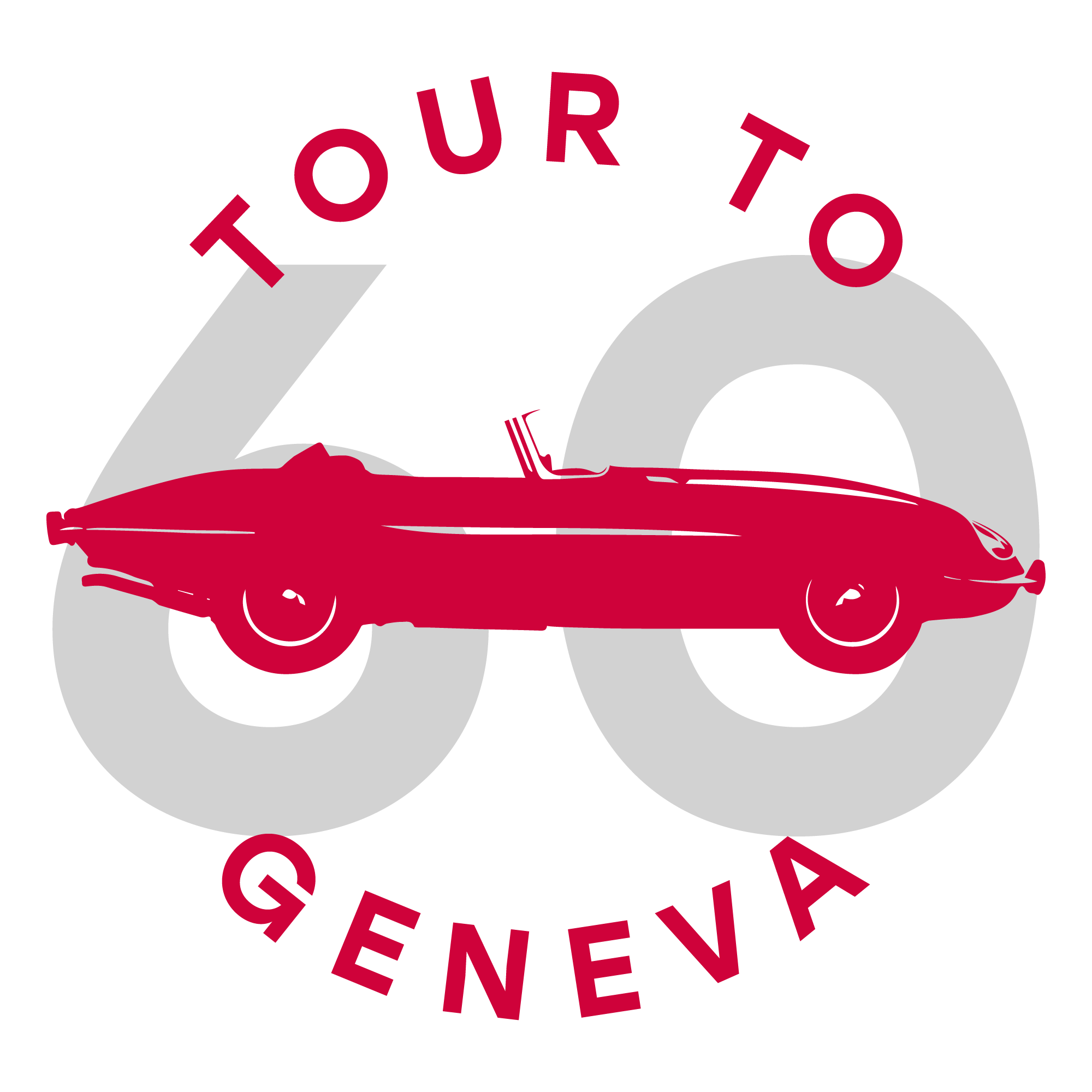 Event Contact Name: Jaguar Daimler Heritage Trust
Contact email: Etype60@JaguarHeritage.Com
Add to Calendar
04/23/21 12:00 am
04/29/21 11:59 pm
Europe/London
E-Type 60th Anniversary Tour to Geneva -April 2021
E-type 60th Anniversary Tour to Geneva
New Date – Last Week of April
Because of the latest COVID restrictions in the UK, which the government says should last 6 months, and continuing restrictions in France, we have decided to postpone our 2021 E-type 60th Anniversary Tour to Geneva – but only by about 8 weeks.
The plan is that it will start in the last week of April – Friday 23rd – finishing in Genava on Thursday 29th – with enough time to return home just before the May Day Bank Holiday.
Jaguar Daimler Heritage Trust (JDHT) is planning a tour to Geneva in 2021 to celebrate the 60th anniversary of the launch of the Jaguar E-type.
JDHT ran a very successful tour in 2011 to celebrate the 50th anniversary and for 2021 we plan on taking about 60 E-types to Geneva – including two from our own historic collection – the first roadster 77 RW, and the last, HDU 555N.
We are planning to drive the 'First and the Last' E-types all the way to Geneva.  On arrival we will display 77 RW in the InterContinental Hotel for our gala Dinner where it will be joined by the Geneva Announcement Show, E-type FHC, chassis 885005.
The event will start on Friday 23rd April 2021, based at the JDHT Collection at the British Motor Museum in Gaydon and will include a 'Start of Event' dinner.  The JDHT has commissioned a piece of Artwork to commemorate 77 RW being 60 years old. This will be completed in time for the Tour and the artist will unveil it at the start of event dinner at Gaydon on the evening of Saturday 24th.  Following the Tour this will be on permanent display in the Collections Centre at Gaydon.
The tour participants will be flagged off on the Sunday morning from the Collection Centre heading across the south of England crossing the channel via the Eurotunnel.
Unlike Norman Dewis who completed his 'Dash to Geneva' overnight we will take a leisurely route over several days to reach Geneva on Wednesday 28th April.  Our original plan was to include a visit to the Geneva Motor Show this has been cancelled.   The Tour will continue as planned and will be accompanied by a JDHT support team including trained Jaguar technicians.  We are pleased to be working in partnership with Jaguar Classic on this Tour and together we are sure participants will have a truly unique experience.
Despite the problems with working under COVID-19 lockdown conditions, we have managed to complete the planning of the itinerary for the Tour which has now been published  and sent out to all those who have expressed an interest in participating in the Tour.  
A  number of those who originally registered their interest have now said their cars may not be ready in time or they no longer wish to attend so we have re-opened the entry list.  Please send an email to Etype60@JaguarHeritage.com if you wish to join the Tour.
The plan for the Tour is now set and we have booked hotels for all the nights.  We are still working to confirm some of the daytime checkpoint locations and lunch stops and inevitably this is taking longer than would be the case under normal circumstances.
The outline route has been planned but this needs to be driven, a couple of times, once we are allowed to drive across France and Switzerland, for us to complete the route book.
At the beginning of September we announced 3 additions to our Tour Itinerary
1) The new owner of Wappenbury Hall has agreed that on the way back from Classic Works to Gaydon, we can all make a brief stop at Wappenbury Hall for a photocall.  This is a rare opportunity to have you and your E-type photographed in what Sir William called its 'natural surroundings'.
2) The Jaguar Daimler Heritage Trust has commissioned a piece of Artwork to commemorate 77 RW being 60 years old. This will be unveiled at the start of event dinner at Gaydon on the evening of Saturday 24th April.
3) The Geneva Announcement Show, E-type FHC, chassis 885005, will be joining 77 RW on display at our end of event gala dinner at the InterContinental Hotel in Geneva.  This is kindly being loaned to us for the dinner by its owner Christian Jenny who is joining us for our Tour.
The cost of the Tour is £6,500 – summary of the itinerary as follows  (the full itinerary is detailed in our online PDF Tour booklet.):
Friday 23 April 2021 – Registration day at British Motor Museum at Gaydon, Warwickshire
Saturday 24 April – first driving day, Jaguar test track at Fen End, Kenilworth Castle, Jaguar Land Rover Classic with a photocall at Sir William's family home of Wappenbury Hall before returning to Gaydon
Sunday 25 April – start from British Motor Museum, Royal Automobile Club at Woodcote Park, Eurotunnel across the channel to Lille
Monday 26 April – Lille to Reims – the circuit de Reims-Gueux and dinner in a champagne house
Tuesday 27 April – Reims to Dijon with an afternoon at Dijon-Prenois circuit
Wednesday 28  April – Dijon to Geneva and the Parc des Eaux Vives
End of event dinner on Thursday 29 April 2021 
JDHT personnel are planning to drive back from Geneva to home over the 2 days Friday 30 and Saturday 1 May with an overnight stop in Reims on the Friday.
Stay safe and we look forward to seeing you in April 2021.