What's On
The JEC Summer Festival
Sunday 14th August 9:00am 4:00pm
THIS EVENT HAS NOW ENDED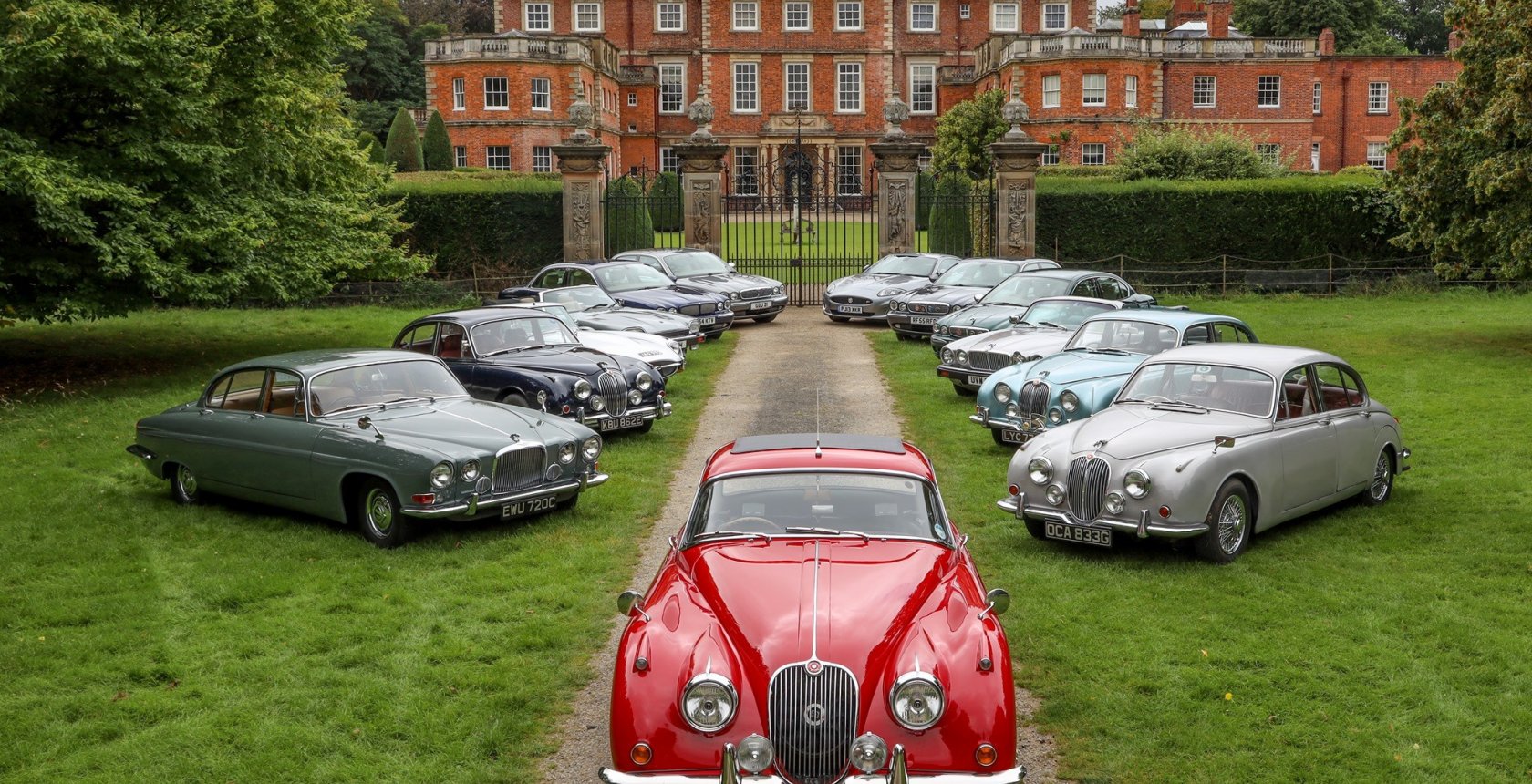 JDHT are happy to be supporting the JEC Summer Festival again – which this year is at Newby Hall in Yorkshire.
JEC have decided to include a Moving Motor Show and we are sending 6 very special cars to represent this Centenary year of the founding of Swallows sidecars.
We start with two of of our cars from the SS Cars Era – our 1935 SS1 Airline and 1938 SS100 Jaguar.
We then move to the post-war era of large saloons – represented by our 1954 Mark VII which was owned by Her Majesty the Queen Mother, which also covers off the long relationship that Jaguar Cars has had with the Royal Family.
The 1950s Racing Era is represented by our 1954 D-Type OVC 501 – the prototype D-type whose chassis  umber is actually XKC401 rather than XKD which became the prefix for D-type chassis numbers.
We continue the racing theme in the 1980s with our race winning TWR XJS.
No Centenary timeline of Jaguar Cars would be complete without the XJ6 saloon which, when launched, in 1968 changed the face of saloon cars.
Our 1968 XJ6 – PHP 42G was Sir William's own personal car for the first couple of years years of its life  so this car not only represents the Company but the Man himself.
It's going to be a busy day with the schedule as follows:
09:50 Welcome and show preview
10:30  Wayne Scott on Walkabout – Meet the Trade
11.00   Live music by Mark Ruebery
11:30   Moving Motorshow featuring Jaguar Daimler Heritage Trust star cars – Act 1
12.15    SNG Barratt interview with Peter Stant on fuel injection systems for classic Jaguars
12.30   Jaguar Daimler Heritage Trust Interview
12.45   Ian Cooling on Jaguar Memorabilia.
13.00   Interview with Michael Quinn, Grandson of Sir William Lyons.
13:30   Live music by Mark Ruebery
14:00   SNG Barratt on stage with power steering conversion seminar with Peter Stant
14.15    Moving Motorshow featuring Jaguar Daimler Heritage Trust star cars – Act 2
15.05   Final round up with JEC Chairman, Peter Purdom.
15:15    Live music by Mark Ruebery
16:00   Show closes