What's On
Jaguars Celebrating Le Mans - September 2023
Saturday 2nd September 9:30am 5:00pm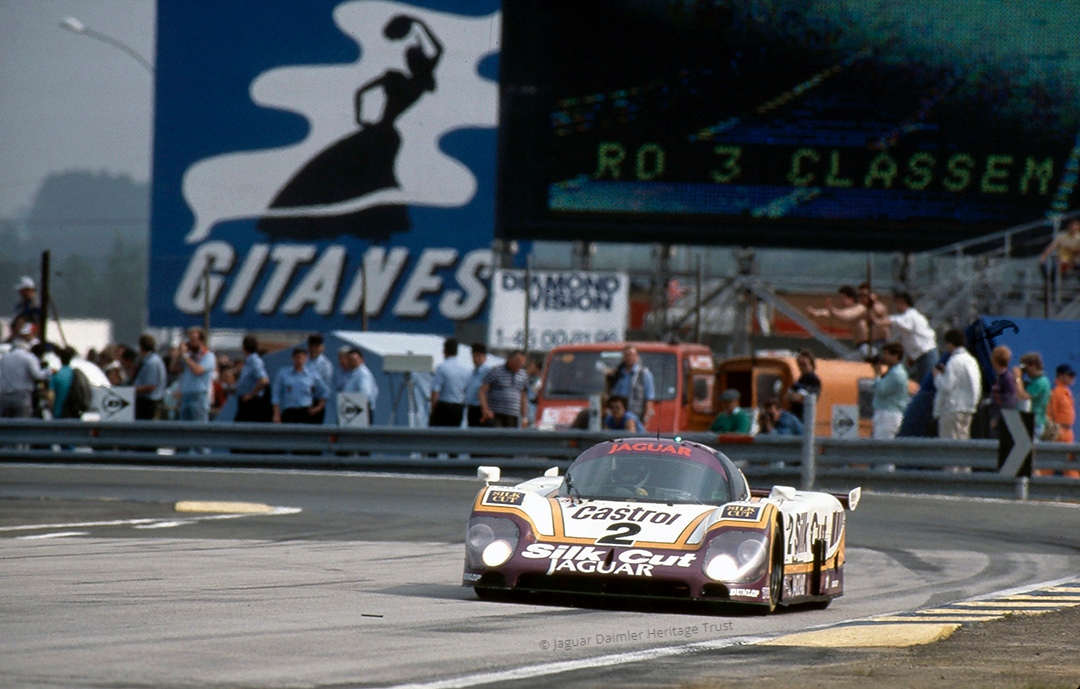 Event Contact Name: Jaguar Daimler Heritage Trust
Contact phone: 02476 56 44 20
Contact email: enquiries@JaguarHeritage.com
Location: British Motor Museum, Gaydon, Warwickshire, CV35 0BJ
Add to Calendar
09/02/23 09:30 am
09/02/23 05:00 pm
Europe/London
Jaguars Celebrating Le Mans - September 2023
British Motor Museum, Gaydon, Warwickshire, CV35 0BJ
For 2023 the Jaguar Daimler Heritage Trust will be celebrating another Centenary, this time that of the race that Jaguar has won 7 times – The Le Mans 24 Hour Race.
The Automobile Club de l'Ouest (ACO), creator and organiser of the 24 Hours of Le Mans, are planning a number of events throughout 2023 to commemorate the centenary of the first Le Mans 24 Hour race in 1923.
We expect to be taking our 1988 race winning XJR9 to le Mans in June but have decided to use our successful Jaguars at Gaydon September event to put together a Jagaur celebration of the race.
Jaguar won the race 7 times:
| | | |
| --- | --- | --- |
| Year | Car | Drivers |
| 1951 | C-type | Peter Walker and Peter Whitehead |
| 1953 | C-type | Duncan Hamilton and Tony Rolt |
| 1955 | D-type | Ivor Bueb and Mike Hawthorn |
| 1956 | D-type | Ron Flockhart and Ninian Sanderson |
| 1957 | D-type | Ivor Bueb and Ron Flockhart |
| 1988 | XJR9LM | Johnny Dumfries, Andy Lammers and Andy Wallace |
| 1988 | XJR12LM | XJR12 – Martin Brundle, Price Cobb, Joh Nielsen |
We will be exhibiting 3 of the cars from our Collection which have Le Mans history
We are trying to pull together other Jaguars that have raced, or won, at le Mans and welcome contact from any owners / drivers.
Over the years Jaguar Cars have used their success at Le Mans to help sell their cars, producing a number of Le Mans Special Editions and we would like as many current owners of Le Mans Special Editions to bring their cars along.
This event will follow the format of the successful Jaguars at Gaydon events that we held in September 2020, 2021 and 2022.
We are planning to include a 'closed arena' so that special cars can be driven in for display and we have already booked that well-known walking Jaguar encyclopaedia, Bob Beecham as commentator for the day.
In between Jaguar related activities in the Arena, you will be entertained by 'My Favourite Things'.
This is a friendly and informal gathering and not restricted to members of any specific Jaguar club.  We will welcome owners from any of the main Jaguar clubs:  Jaguar Breakfast Club, Jaguar Drivers' Club, Jaguar Enthusiasts' Club, XJS Club, XK8 Enthusiasts Club, XK Car Club or non club members are welcome to join us for a great day out.  
There are number of ticket options for the event and we recommend you book in advance.  2022 prices are shown below and once 2023 prices are confirmed and tickets available online – we will include a link to the ticketing page on the British Motor Museum website.
Vehicle Exhibitors Day Ticket – Join the Jaguar displays for just £10 per adult and £7 per child, including entry to display the vehicle and admission to the Museum and Collections Centre. Tickets give admission to the meet, Museum and Collections Centre on the event day only.
Standard tickets cost just £14.50 per adult, £9 per child, £12.50 per concession and £40 for a family.
When booking your ticket, choose to donate your entry fee and in return we'll convert your ticket to an Annual Pass at no extra cost. This will give you 12 months free entry, excluding up to 5 exempt event days. You will also have the chance to Gift Aid your donation. Please be a Gift Aid visitor if you can, it makes a big difference to the Museum charity. This can only be done at the time of booking.
Anyone who is already an Annual Pass Holder, British Motor Museum Member or Premium Member can visit the event for free.