What's On
Swallow Centenary 'Back in Blackpool' September 2022
Saturday 10th September 9:30am to Sunday 11th September 3:00pm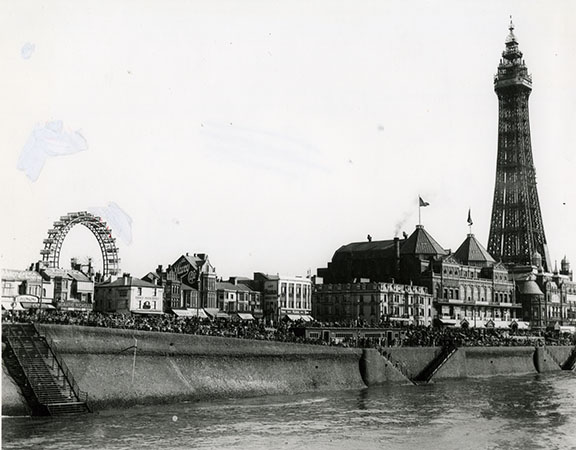 Event Contact Name: Jaguar Daimler Heritage Trust
Contact phone: 02476 56 44 20
Contact email: enquiries@jaguarheritage.com
Add to Calendar
09/10/22 09:30 am
09/11/22 03:00 pm
Europe/London
Swallow Centenary 'Back in Blackpool' September 2022
The Jaguar Daimler Heritage Trust will be celebrating the Centenary of the formation of the Swallow Sidecar Company, which evolved into SS Cars and ultimately Jaguar Cars, with a series of events throughout 2022.
Our main event of the Centenary year will be split across the first two weekends of September 2022, with a 'Centenary at Gaydon' day on Saturday 3rd September, then we head to Blackpool for the following weekend.
The Jaguar Daimler Heritage Trust has joined together with the Jaguar Enthusiasts' Club to celebrate the Centenary with a comprehensive timeline of approximately 80 vehicles from the 1920s to the 2020s lined up on the promenade in front of Blackpool Tower to provide a unique "Jags on the Prom" event in Blackpool.
Our contribution to the timeline will include:
One (possibly two) Swallow Sidecars
1932 Wolseley Hornet Swallow
1935 SS1 Airline
1948 Jaguar Mark IV
1953 Jaguar C-type
1954 Jaguar D-type prototype
1955 Jaguar Mark VII (owned by HM The Queen Mother)
1958 Jaguar XK150 Drophead Coupe
1961 Jaguar E-type Roadster – 77 RW
1966 XJ13
2015 Jaguar Project 7
2017 Jaguar Project 8
This two day event will give people the opportunity to join with both classic & modern Jaguars on the seafront in Blackpool and be able to enjoy the festivities into the evening as the illuminations are switched on.  A number of local guests will combine with personalities from the Jaguar community to celebrate this momentous occasion with a once in a lifetime photo opportunity for you and your car.
If you wish to take your car to Blackpool and display it, you will need to book it in with the JEC who are organising the parking display on the prom.  The middle tier over from the Imperial hotel onwards will have a display of Jaguars across all ages with a limit of 300 cars on each day providing excellent examples from all era's of Jaguar for the public to see.
If you'd like to be part of this unique display please click here to be taken to the JEC website to buy a ticket for just £10 per car, per day.
Saturday evening will finish with a gala dinner in the Imperial Hotel on Blackpool seafront:
Timings 6.oo pm for 7.00
Dress code – smart casual
Price £38.95 per person
Three course meal with wine
Entertainment
The cars will remain on display on the seafront for part of Sunday morning before being either loaded back onto our trucks, or waved off on their journey back home.
If you wish to book a hotel room for either Friday or Saturday night then email us at enquires@jaguarheritage.com and we will help you.