1994 Jaguar XJ40 V12 Coupé Concept M690 CRW
This concept vehicle was built by Jaguar Special Vehicles Operations (SVO) to demonstrate a possible saloon based coupé version of the XJ40.
After the two-door coupé version of the XJ Series 2 was discontinued in 1977, Jaguar did not have an entrant in the exclusive market for full four-seater GT cars. There was never quite enough room in the back of an XJS for this to qualify for the description 'four-seater'.  However, the idea of producing such a vehicle was not forgotten within the company.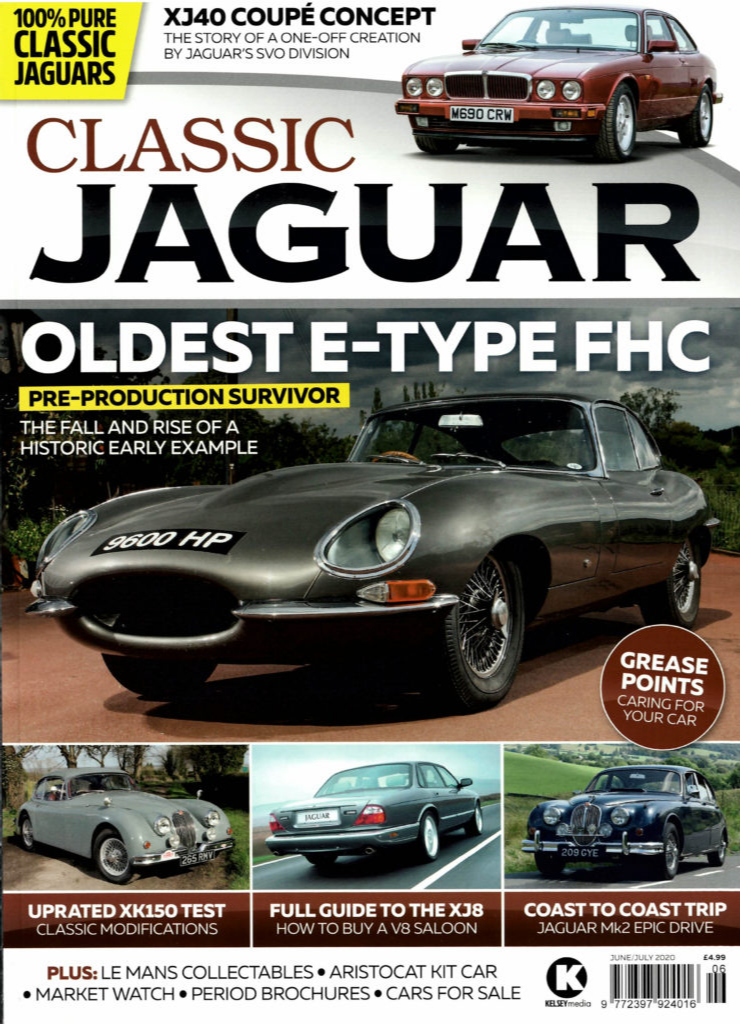 While the SVO department was mainly concerned with providing modified cars to individual customer orders, SVO also from time to time would prepare concept cars as studies for what might become future production Jaguars. The highly skilled craftsmen in SVO could take a basic standard body shell, cut it up and lengthen or shorten it, and assemble it into a car finished to the highest standard.
On this coupé concept, the front doors were stretched by eight inches over standard, while the wheelbase was reduced by six inches but unlike the Series 2 XJ6 Coupé it was not pillarless. Mechanically, the car was similar to the standard saloon, with the 6 litre V12 engine. The interior was re-worked to include tilting front seats allowing access to the rear, and the car was re-trimmed with a distinctive contrast colour used for seat piping and carpets.
It is difficult to say whether this coupé version was seriously considered for production. Since this one-off study was made almost at the end of production of the XJ40 range, it is certain that it would not have been introduced in the form seen here, but a production version could have been based on the X300 range, the successor to the XJ40 introduced in 1994. Also at the same time that this coupé concept was built, Jaguar was working on the XK8, the XJS replacement which was considered to be a more important new model in the GT class, and which was introduced in 1996.
M690 CRW was featured in the June/July 2020 Edition of Classic Jaguar magazine
Registration Mark: M690 CRW
Chassis Number: SAJJHAES3AR000069
Owner: The Jaguar Daimler Heritage Trust
Inventory Number: 108/J.61