77 RW, Ian Cook, PopBangColour, 27 February 2011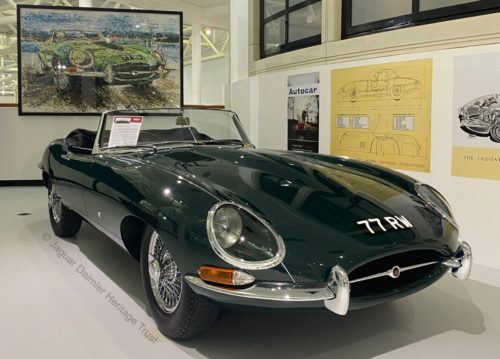 The Artwork
For the 50th anniversary of the launch of the iconic Jaguar E-type, Jaguar Daimler Heritage Trust commissioned local artist Ian Cook to create a unique painting.  In front of a live audience at the Coventry Transport Museum, Ian created a copy of the famous picture of Norman Dewis in the Jaguar E-type 77 RW – the car he drove overnight from Coventry to Geneva in record time to support the launch.
The painting was on display at our 2021 'E-type Evolution Exhibition' at the British Motor museum which commemorated the 60th anniversary of the launch of the E-Type.
Following the exhibition, the painting was returned to storage.
The Artist
Ian, aka PopBangColour, is a British contemporary artist with an interest in cars and motorsports. This would explain why he uses radio controlled cars, car tyres and toy car wheels to create what he would describe as "a friendly explosion of colour".
The Car
Our Jaguar E-type 77 RW was built in February 1961 as the first production open two-seater.
At the launch of the E-type at the Geneva Motor Show in March 1961, demand for demonstration drives was so high that Sir William Lyons phoned the factory and told Norman Dewis, then Jaguar's Test and Development Engineer, to drive 77 RW to Geneva which he did in a dramatic 17 hour overnight run.
77 RW was later used by The Motor for their road test, published 22 March 1961 and it is now the oldest surviving open E-type.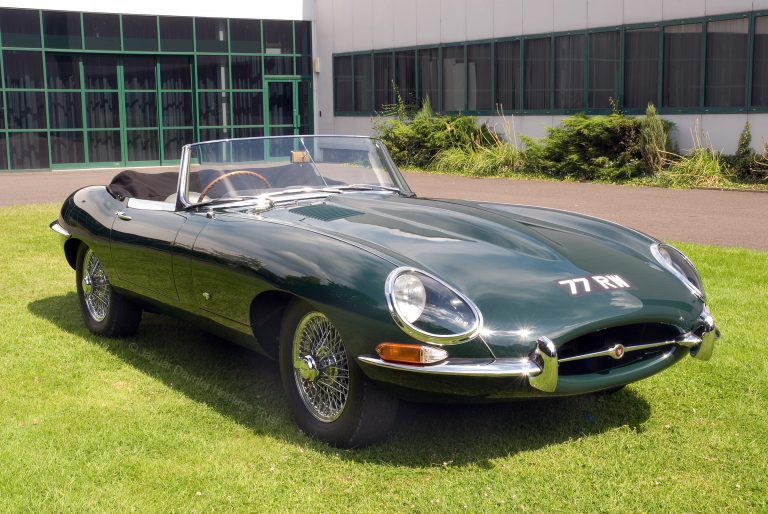 Click the button for more information: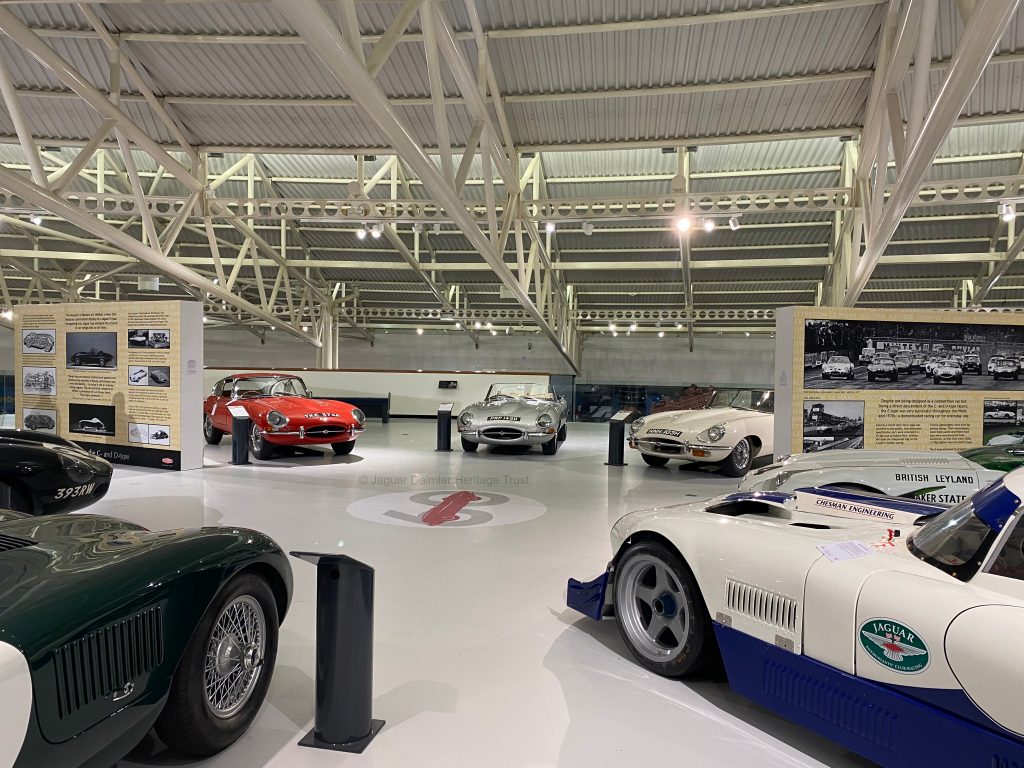 Additional Information
77 RW was part of our 'E-type Evolution Exhibition'. It was displayed in pole position in front of Ian's painting from 2011.
It told the story of the evolution of the E-Type from the racing C and D-types of the 1950s, to its launch at Geneva on 15 March 1961 and finishes with a couple of very successful Racing V12s from the 1970s.
Click the button below to view this exhibition online: