1928 Lanchester 40hp Tourer KO 9985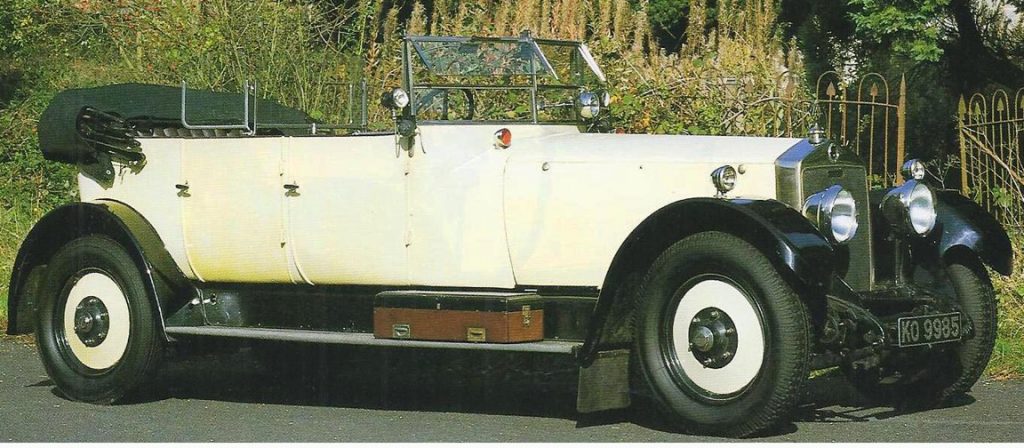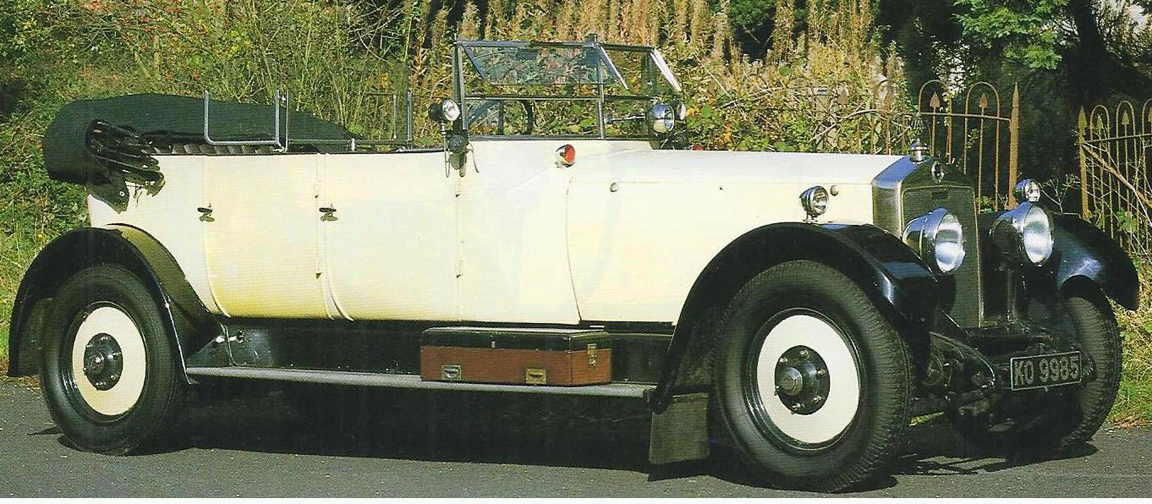 Lanchester's six cylinder, 38hp car had been their pre-First World War masterpiece and the Sporting 40 had made a brief appearance shortly before the outbreak of hostilities.  For the new post-war 40hp car a more conventional appearance became the norm, the company deciding to pursue more vigorously the luxury car market, so dominated by Rolls- Royce and Napier.  Mounted in a pressed steel chassis frame, the six cylinder, 40hp, engine had a capacity of 6,178 cc, with a single overhead camshaft engine operating overhead valves.  An epicyclic gearbox was employed and prototype cars on test developed more power than their Rolls-Royce equivalent.  Writing of the car at the time, 'Country Life' said "In other words, everything about the car is so excellent that there is no outstanding impression as a result of quite an exacting little test in it, and one feels inclined to say "the Lanchester is the finest car in the world".  The 40hp found a ready market at home, in America and from a loyal client bank in India.  Some 392 40hp cars were built in a production run ending in 1929.
This handsome, Lanchester-bodied tourer comes from a distinguished line of former Lanchester aficionados, including the late Francis Hutton-Stott, the late Ernest Twigger and Derek Bonhomme.  A delightfully original car with that maturity that comes from long and careful ownership, it is finished in cream livery with black wings and furnished with brown leather interior and excellent weather equipment including side screens.  A later car, it features the ship's ventilators to the scuttle and of course retains the distinctive water sight glass to the radiator, together with side-mounted spare and running board mounted battery and tool boxes.
Registration Mark: KO 9985
Chassis Number: 2010
Owner: The Jaguar Daimler Heritage Trust
Inventory Number: 129/L.05