1983 Jaguar XJR-5 – Group 44 Racing Car Won US Road Atlanta & Lime Rock Races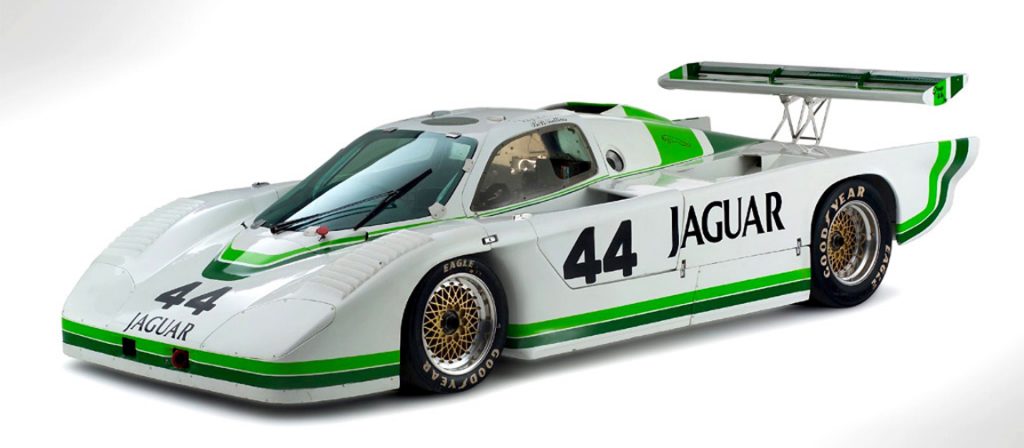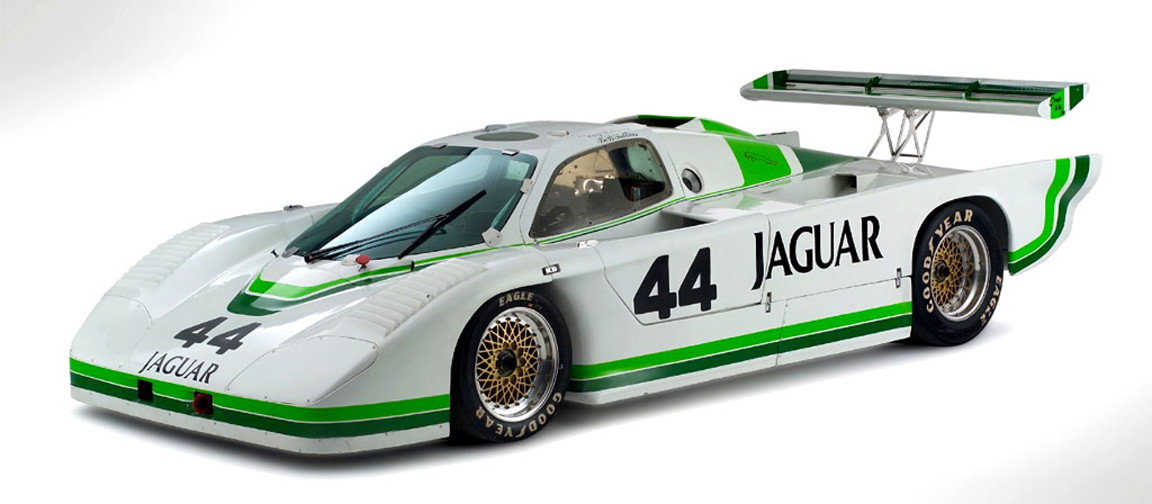 The return of Jaguar to long-distance sports car racing was begun in the USA.  In 1974 and 1975, Bob Tullius of the Group 44 team had successfully run an E-type in Sports Car Club of America (SCCA) production car races, with sponsorship from the then British Leyland Motor Inc, the American Jaguar importers which eventually became Jaguar Cars Inc.  At Atlanta in 1975, Tullius clinched the national Group B championship.
However, the E-type was now out of production, and Tullius switched to the new XJ-S which won him the 1977 and 1978 SCCA Trans-Am championships.  While still racing the XJ-S in 1981, Tullius now hatched a plan to develop a mid-engined endurance racer round the proven Jaguar V12 engine, for the IMSA Camel GTP series.  The car was designed by Lee Dykstra, previously associated with Ford racing.  In its debut race at Elkhart Lake in 1982, the new car came third, but was initially often plagued by minor technical problems or accidents.
The first win for Tullius and co-driver Bill Adam came at Road Atlanta in April 1983 with the car on display – chassis 009.  This season was to prove the best for the Group 44 car in American racing with a further win for Tullius and Adam in this car at Lime Rock in May.  But Tullius had already set his sights on a larger target:  The world championship for sports car endurance racing, or to be more precise, the 24-hour race at Le Mans in France.  Bearing in mind Jaguar's past record at Le Mans, with five wins from 1951 to 1957, there was a great deal of emotion attached to a return to this race, especially in 1984, the year that Jaguar achieved independence from the BL company.
Although the Le Mans entry arguably compromised Group 44's chances to win the American championship, the two cars which appeared in the 1984 race were widely welcomed and applauded.  Sadly, neither finished, but in 1985, one of the two Group 44 cars finished at Le Mans in thirteenth place, the first time that a Jaguar had finished at Le Mans since 1963.  The drivers were Tullius himself, together with Chip Robinson and Claude Ballot-Lena.  If not successful, Group 44 had paved the way for the TWR-Jaguar.
Chassis Number: XJR-5/09
Owner: The Jaguar Daimler Heritage Trust
Inventory Number: 081/J.38