77 RW, Richard Neergaard, 4 July 2021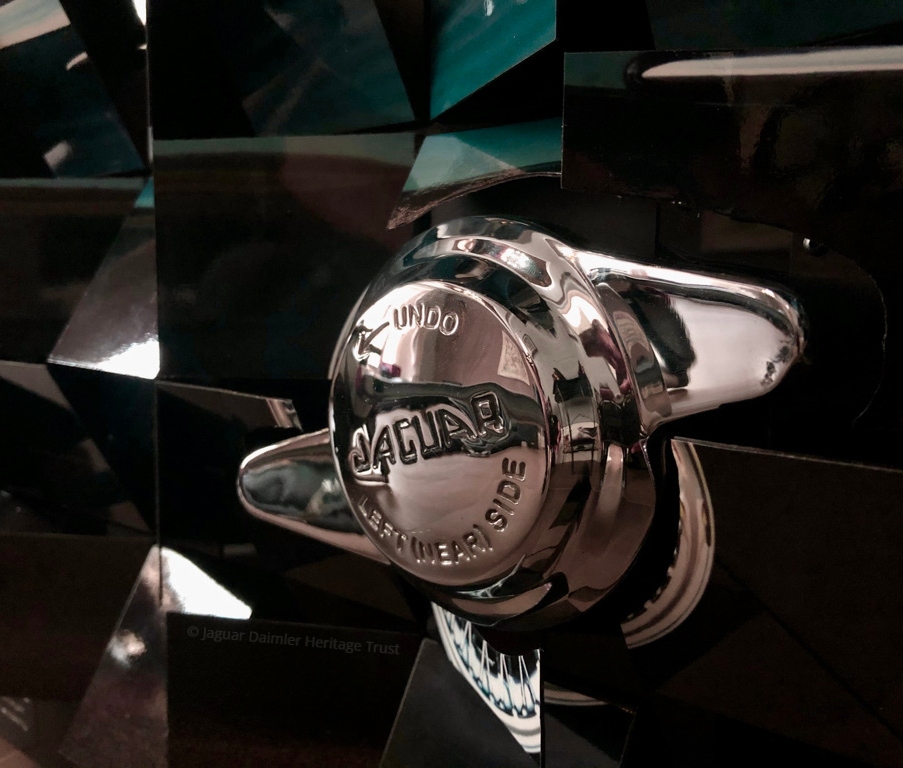 The Artwork
We commissioned artist Richard Neergaard to create two artworks of our very own 1961 Jaguar E-type, 77 RW. These were unveiled on Sunday 4 July 2021 at the Summer Jaguar Festival at Bicester Heritage.
Both of Richard's pieces are now on display at the Collections Centre, on the mesh wall.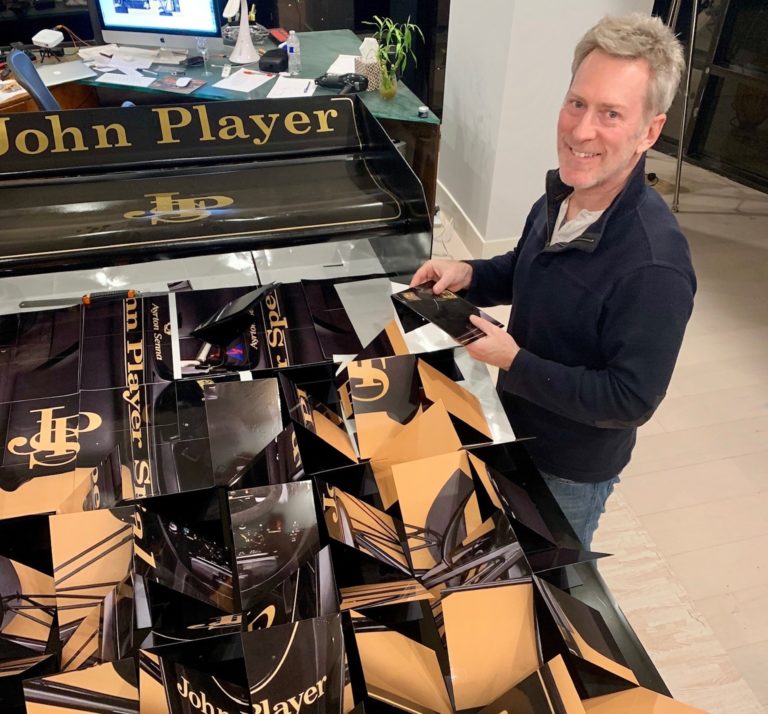 The Artist
Richard's work is displayed at the British Motor Museum in Gaydon and the Automobile Driving Museum in Los Angeles. He has also exhibited at the Royal Automobile Club in London and was commissioned by McLaren F1, Alfa Romeo F1 and Williams F1.
Richard's passion has always been cars, including building a car to race and enjoying track days. After studying at the University of the Arts in London, Central Saint Martins and The Art Academy, Richard combined his artistic side with his passion for sports cars to create pieces using original exotic, race or classic car parts.
Watch the below video for an interview with Richard: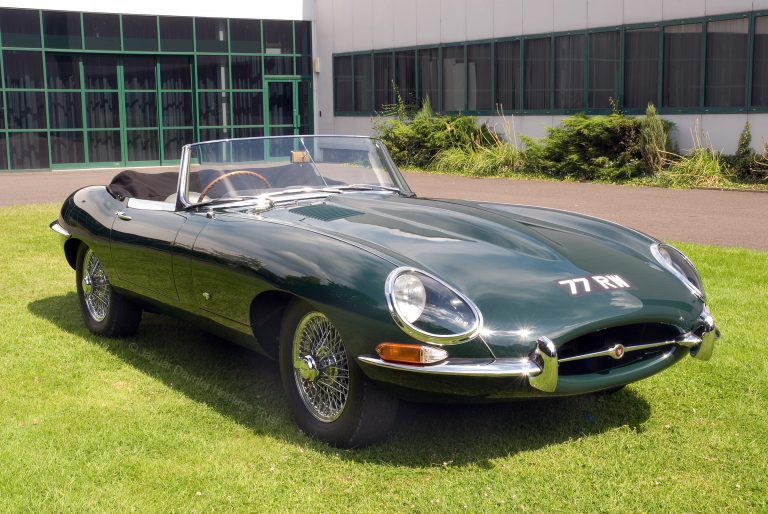 The Car
Our Jaguar E-type 77 RW was built in February 1961 as the first production open two-seater.
At the launch of the E-type at the Geneva Motor Show in March 1961, demand for demonstration drives was so high that Sir William Lyons phoned the factory and told Norman Dewis, then Jaguar's Test and Development Engineer, to drive 77 RW to Geneva which he did in a dramatic 17 hour overnight run.
77 RW was later used by The Motor for their road test, published 22 March 1961 and it is now the oldest surviving open E-type.
Click the button for more information:
Additional Information
77 RW was part of our 'E-type Evolution Exhibition' at the British Motor museum which commemorated the 60th anniversary of the launch of the E-Type in 2021.
It told the story of the evolution of the E-Type from the racing C and D-types of the 1950s, to its launch at Geneva on 15 March 1961 and finishes with a couple of very successful Racing V12s from the 1970s.
Click the below button to view this exhibition online: