1952 Jaguar XK120 FHC LWK 707 Montlhéry 24/7 100mph Car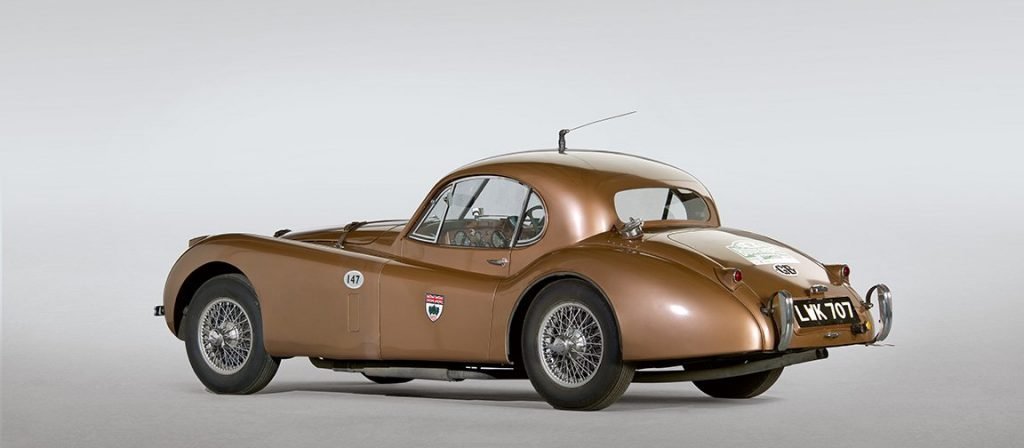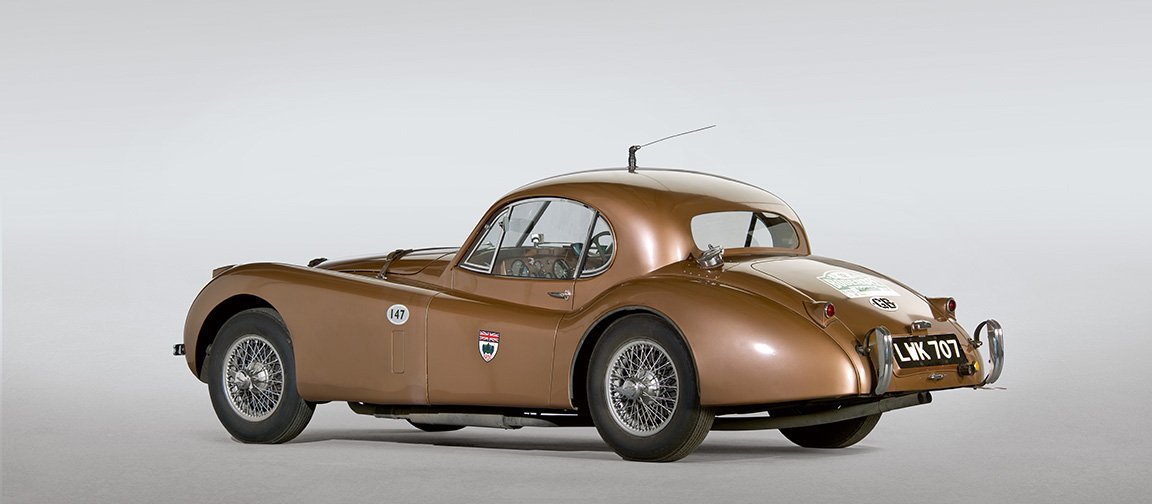 The XK120 took the world by storm when it was introduced at the 1948 London Motor Show. The new model paved the way for the marque in the vital export markets such as the USA, and also soon established Jaguar as a force to be reckoned with in competition.
Harking back to the 1938 SS100 Earls Court motor show car the XK120 fixed head coupé was a snug 2-seat saloon with the distinguishing curve of the back window and flowing tail making it the height of sporting car fashion.
Some sports car owners valued quietness and refinement over an open top and a draughty hood and the XK120 sacrificed nothing in the way of comfort and equipment. It had a separate chassis, wood and leather appointments and framed winding windows together with a lockable, usefully-sized boot for luggage.
In August 1952 this specially prepared car was taken to Montlhéry near Paris and was driven for seven days and seven nights at an average speed of 100.32 miles per hour, including all stops. There were four drivers: Stirling Moss, Jack Fairman, Bert Hadley and Leslie Johnson who set nine new international and world records, covering 16,851 miles in 168 hours.
Registration Mark: LWK 707 (7 January 1952)
Chassis Number: 669002
Owner: The Jaguar Daimler Heritage Trust
Inventory Number: 042/J.11