1974 Jaguar E-type S.3 V12 Open Two-Seater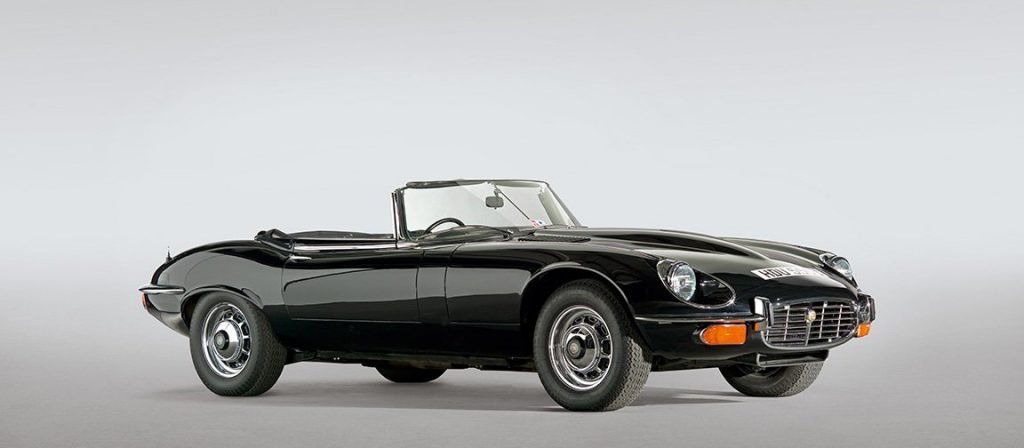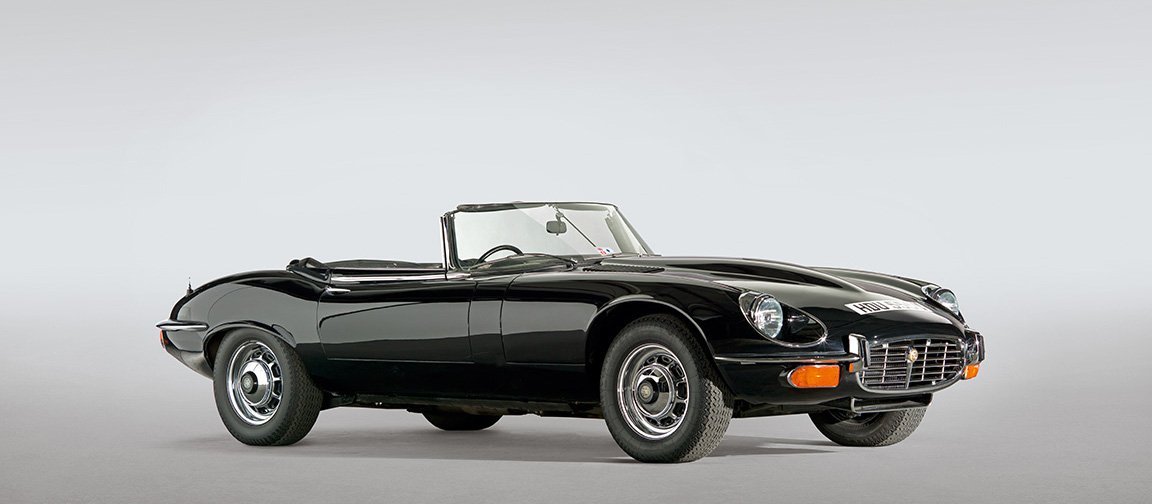 From its launch at the Geneva Motor Show in 1961, the E-type was to have a production life of thirteen years, during which time the car went through many changes and several different generations. The original Series 1 was fitted with an uprated 4.2-litre engine in 1964, and a long wheelbase two-plus-two coupé version followed in 1965. A modified "Series 1½" was introduced in 1967, and the Series 2 appeared in 1968.
The final phase of the E-type came in April 1971 with the introduction of the Series 3 range, which featured the brand new 5.3-litre V12 engine developing 266bhp (DIN). This engine had been designed and developed by Walter Hassan and Harry Mundy. It had originally been intended for the would-be Le Mans challenger, the XJ13 of 1966. As fitted in the 1971 E-type, the engine had a single rather than two overhead camshafts per bank. This was effectively the world's only mass-production V12 engine at the time.
The Series 3 was offered in open two-seater and two-plus-two coupé forms, and the open car was now also built on the longer wheelbase. Both were available with manual or automatic gearbox, and 44 per cent of the Series 3 E-types were automatics. A manual two-seater reached a top speed of 146mph (235 km/h) and accelerated to 60mph (97 km/h) in 6.4 seconds. At a price of £3123 at launch for the two-seater without extras, the Series 3 still represented remarkable value for money. By 1974, the price had increased to £3812. Of the 72,529 E-types built, 15,292 were Series 3 models.
Production of the E-type came to an end in June 1974 with a special run of fifty cars. Forty-nine of these were painted black, while the second last car in British Racing Green was supplied to a well-known private Jaguar collector. These fifty cars carried a commemorative plaque, bearing a facsimile of Sir William Lyons's signature. This particular car was the very last E-type to be built, and was retained by Jaguar from the day it was made.
Registration Mark: HDU 555 N (5 February 1975)
Chassis Number: 1S/2872
Owner: The Jaguar Daimler Heritage Trust
Inventory Number: 074/J.32