1974 Jaguar E-type Series 3 V12 OTS. The Last E-type Built HDU 555N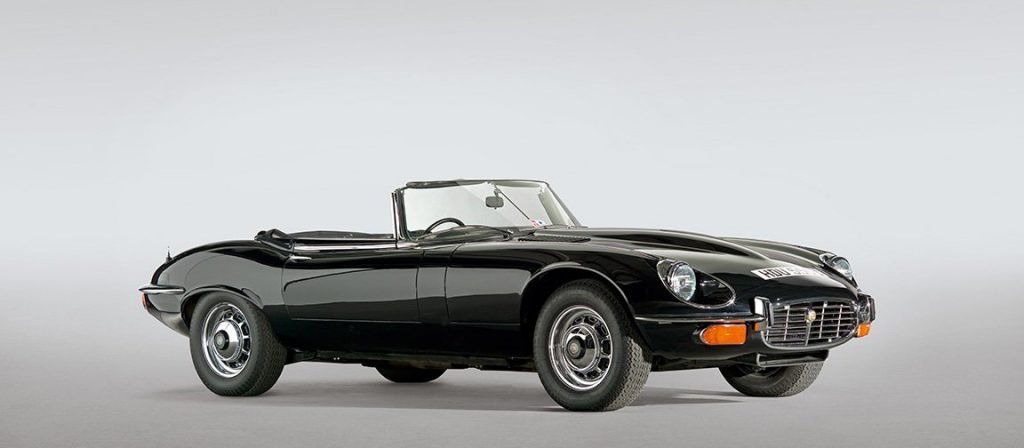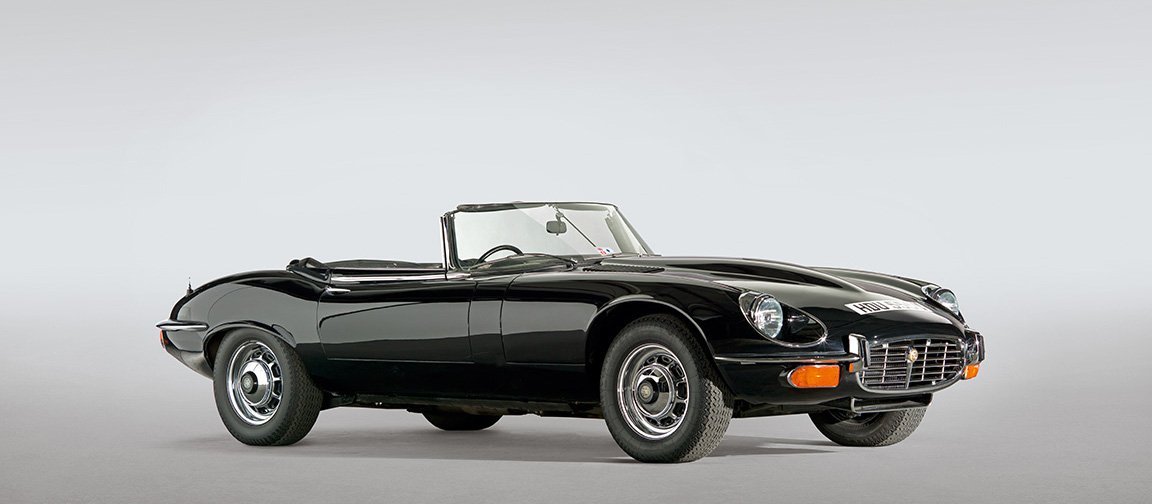 The September 2017 edition of Octane Magazine #171 ran an article on the last E-type under the title 'The Cat That Purred.'
The article was reprinted in the Octane Special Issue in December 2020 on '60 Years of the Jaguar E-Type'.  
This particular car is the very last E-type to be built, and was retained by Jaguar from the day it was made.  It was built on 12 June 1974 but not registered until 5 February 1975.  Ownership was transferred from Jaguar Cars Ltd to the Jaguar Daimler Heritage Trust in September 1983.
Production of the E-type came to an end in June 1974 with a special run of fifty cars.  Forty-nine of these were painted black, while the second last car was British Racing Green and was supplied to a well-known private Jaguar collector.  These fifty cars carried a commemorative plaque, bearing a facsimile of Sir William Lyons's signature.
From its launch at the Geneva Motor Show in 1961, the E-type was to have a production life of thirteen years, during which time the car went through many changes and several different generations.  The original Series 1 was fitted with an uprated 4.2 litre engine in 1964, and a long wheelbase 2+2 coupé version followed in 1965.  A modified 'Series 1½' was introduced in 1967, and the Series 2 appeared in 1968.
The final phase of the E-type came in April 1971 with the introduction of the Series 3 range, which featured the brand new 5.3 litre V12 engine developing 266 bhp.  This engine had been designed and developed by Walter Hassan and Harry Mundy.  It had originally been intended for the would-be Le Mans challenger, the XJ13 of 1966.  As fitted in the 1971 E-type, the engine had a single rather than two overhead camshafts per bank.  This was effectively the world's only mass-production V12 engine at the time.
The Series 3 was offered in open two-seater and 2+2 coupé forms, with the open car now also built on the longer wheelbase.  Although a manual gearbox was still available, most cars were fitted with the automatic gearbox.  A manual gearbox two-seater reached a top speed of 146 mph (235 km/h) and accelerated to 60 mph (97 km/h) in 6.4 seconds.  At a price of £3,123 at launch for the two-seater without extras, the Series 3 still represented remarkable value for money.
In June 2021 JDHT took the first E-type Roadster 77 RW and HDU 555n to the Etype60 event at Shelsley Walsh hill-climb.  We took both cars for demonstration runs up the hill on both days, including some runs raising money for charity.  A film crew from Berlinetta Films were onsite for the whole weekend.  They took the opportunity to record the event for posterity putting together a 2 minute video with a combination of closeup shots of the car and using on-board cameras, a couple of runs up the hill.
Registration Mark: HDU 555N (5 February 1975)
Chassis Number: 1S/2872
Owner: The Jaguar Daimler Heritage Trust
Inventory Number: 074/J.32
Price when new: £3,742.83
Price: 108 Weeks Average Wage