2005 Jaguar ALC Advanced Lightweight Coupé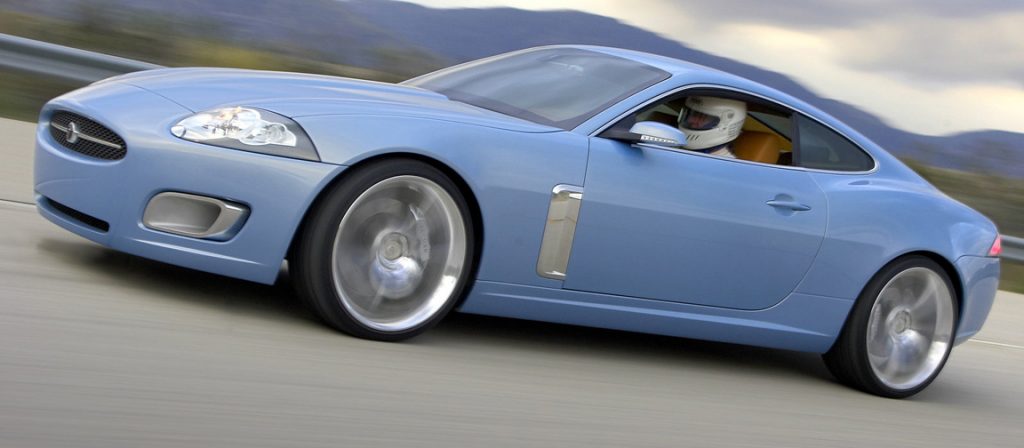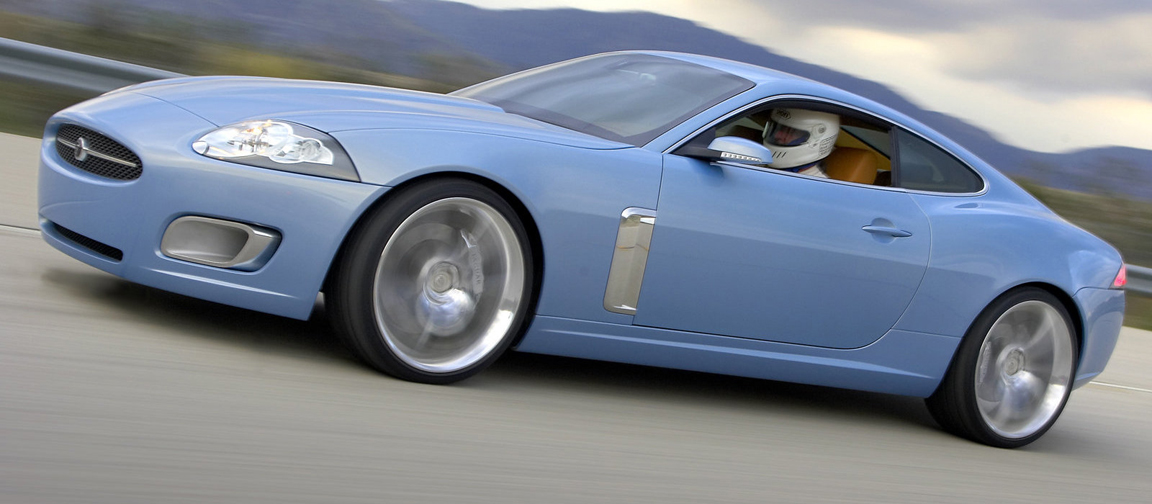 The ALC, or Advanced Lightweight Coupé, was the third in a series of much-acclaimed concept cars to emerge from Jaguar's Design Studio under the leadership of Design Director Ian Callum.  The two previous designs had been the R-coupé of 2001, and the R-D6 of 2003.  While each in its way pointed to a future design direction for Jaguar, as would soon become obvious, the ALC was the one closest to a production car, both in design, and in its timing.
Ian Callum and Design Manager Giles Taylor sought their inspiration in some of the famous Jaguars of the past, notably the E-type of 1961, with the shape of the radiator grille, the bonnet and the hatchback of the two-plus-two coupé echoing its famous forerunner.  However, the proportions, style and details of the ALC, with its 21-inch alloy wheels, complex headlamp shapes and aluminium gills on the front wings, were completely contemporary and suitable for a 21st century Jaguar.
The clean and uncluttered interior showed a similar approach, combining traditional stitched tan leather with modern aluminium inserts.  The functional layout of the instrument binnacle, the gear change paddles mounted on the steering wheel and the adjustable pedal box showed that this was first and foremost a driver's car. In engineering terms.  The ALC featured an immensely rigid all-aluminium chassis as first seen on the new XJ saloon in 2002, and if fitted with Jaguar's supercharged engine, was estimated to have a top speed capability of 180mph.
The ALC was introduced to the media and the public at the Detroit Motor Show in January 2005, and was shown for the first time in Europe at the Geneva Motor Show in March.  A few months later, at the Frankfurt Motor Show in September, Jaguar unveiled the new XK.
Only then did it become clear that the ALC had, in fact, been a 'teaser' for the new production car, a gorgeous and dynamic sports car true to Jaguar's tradition for making beautiful fast cars.
Chassis Number: X10
Owner: The Jaguar Daimler Heritage Trust
Inventory Number: 159/J.99