1988 Jaguar XJ41 Prototype Targa Top Coupé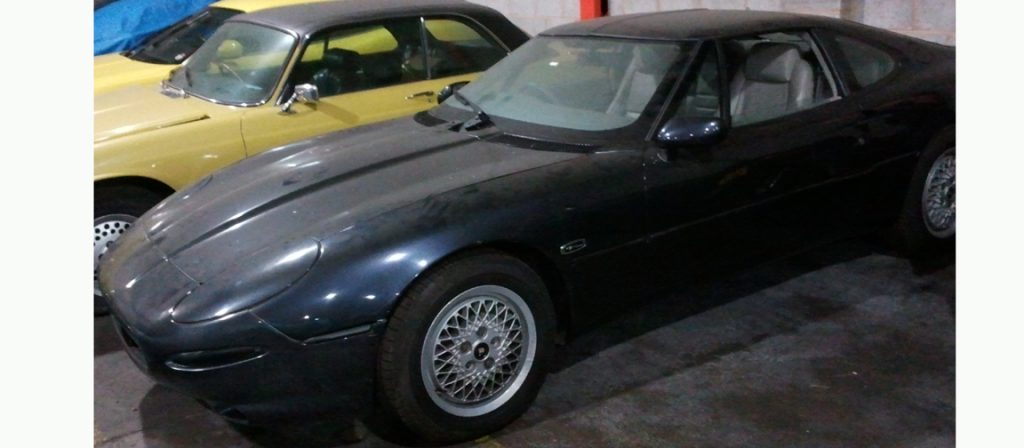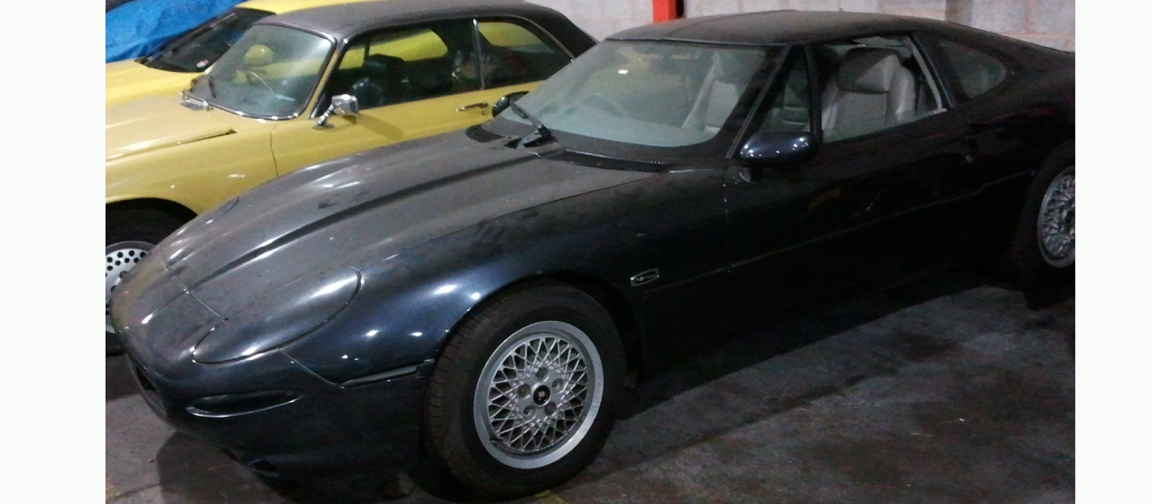 Classic & Sports Car published a full page on XJ41 and XJ42 titled  XJ41 The Missing Link as part of a 25th anniversary story on XK8.
When the E-Type finally ceased production in 1975 it was replaced with the stylish, but large, XJS. The XJ41 and XJ42 used the underpinnings, suitably modified, from the short wheelbase XJ12 saloon and incorporated much from the standard Jaguar line-up of the time.
A replacement for the E-Type had been on stocks for some time, and the basic design was continuously improved and kept up to date with suitable modification.  By the time the E-Type Series III appeared there were full size mock-ups, using cues from the Series III, for proposed replacements.  None of them was considered for production and, as we note above, the XJS was launched as the new sports car.
The XJ41 started life as quite a lean machine, but as the project evolved the car gained weight and bulk.  Besides, by this time Jaguar, still in BL ownership, was in serious financial trouble and the likelihood of a new sports car seemed remote.  The new cars were coded XJ41 (Targa Top Coupé version) and XJ42 (Convertible version) and took shape in the early part of 1980.
During 1988 the car was shown at several clinics, and the positive results buoyed Jaguar's confidence in the project.  Mock-ups of the car were clearly admired by all who saw them; this was a very attractive car for the 1990s and would not disgrace Jaguar in any way.
Ford purchased Jaguar at the end of 1989 and every aspect of the Company and every project was put under microscopic scrutiny.  Ford's management decided to make the quality of the cars already in production a priority and the XJ41/42 programme was cancelled.
Under the project code X100, Jaguar's own design team at Whitley, led by Fergus Pollock, came up with the XK8 launched in 1996.
Chassis Number: SATTGAFE9AAXP0065
Owner: The Jaguar Daimler Heritage Trust
Inventory Number: 99/J.54